We are confident in our Round Disposable Electronic Cigarette and we believe that we will be among the advanced in the world. So we can guarantee our quality seriously and availably. With good corporate reputation, unique business style and strong market development ability, our company has achieved one after another proud performance. We create a flexible, harmonious and competitive talent environment to provide continuous and reliable talent guarantee for the company's development.
Specs
Size: 19*19*101mm
Liquid Capacity: 7.0ml
Battery capacity: 950mAh
Nicotine by volume: 5%
1 case/300pcs (18.5kg)
Case size: 41*40*32.5cm
35 Flavors
1.Grape
2.Mango
3.Lush ice
4.Peach Ice
5.Blue razz
6.Mixed berry
7.Pink Lemonade
8. Passion fruit mango
9.Mojito lime
10.Mint Lemonade
11.B.R.G ice
12.Guava ice
13.Pineapple juice ice
14.Mint ice
15.Energy drink
16.Cherry ice
17.Kiwi ice
18.Blackberry ice
19.Cucumber ice
20.Cotton candy
21.Blueberry ice
22.Bubble gum
23.Strawberry Watermelon
24.Blackberry Raspberry Orange
25.Mango Guava
26.Strawberry ice
27. cherry pomegranate
28.Raspberry lemon
29. Double apple
30. Grape blueberry
31.Blackberry grape ice
32.Strawberry banana ice
33.Mixed fruit
34.Cola lime
35.Passion fruit pomegranate watermelon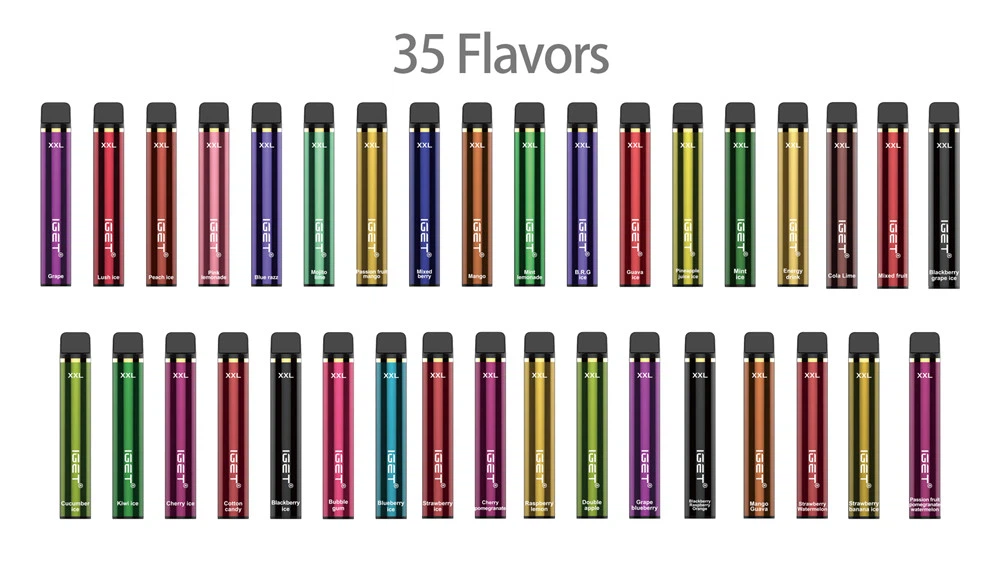 Our Round Disposable Electronic Cigarette has unique and advanced functions, which can replace traditional products and win greater economic benefits for the company. We implement effective management to help clients build a concise, practical and efficient marketing management organization. After years' creating and developing, with the advantages of trained qualified talents and rich marketing experience, outstanding achievements were gradually made.
Hot Tags: round disposable electronic cigarette, China, suppliers, manufacturers, factory, for sale, made in China, Transparent Disposable Vape Atomizer, vaping, IGET 2600, Best Disposable Vape Pen, Ecigs, Mini Disposable Vape

subscribe
Get the latest product launches, promotions, and contests delivered straight to your inbox for free!
CONTACT US
Tel: 0086-0755 21053937
Jason: +86 18998906271
Service Time: 8:30am-12:30am, 2:00pm-6:00pm, Monday-Friday GMT+8
Address: 401, building 6, No. 161, Xingye 1st Road, Fenghuang community, Fuyong street, Bao'an District, Shenzhen, China