We have gradually established solid strategic cooperative relationships with reputable upstream product suppliers, thus ensuring quality of our Lightweight Disposable Vape Pod and brand credibility. We insist on earning trust with sincerity and establishing a business with trust to ensure that we will always perform all the obligations of an enterprise to customers, employees and the society. We provide high-quality products sales and excellent technical services, but also provide practical and effective materials for different customers. We strive to establish our good brand image with the best quality and the best reputation.
Specs
Size: 15.5*15.5*128mm
Liquid Capacity: 4.8ml
Battery capacity: 650mAh
Nicotine by volume: 6%
Filter*3
1 case/400pcs (18.5kg)
Case size: 40.5*38*31.5cm
13 Flavors
1.Blackberry raspberry ice
2.Strawberry watermelon
3.P.F.O ice
4. Lush ice
5.Blueberry ice
6.Peach Banana Ice
7.Asap grape
8.Mango Strawberry Juice
9.Lychee Lemon Ice
10.Red wine
11.Raspberry ice
12.Pineapple Coconut Ice
13.Sweet menthol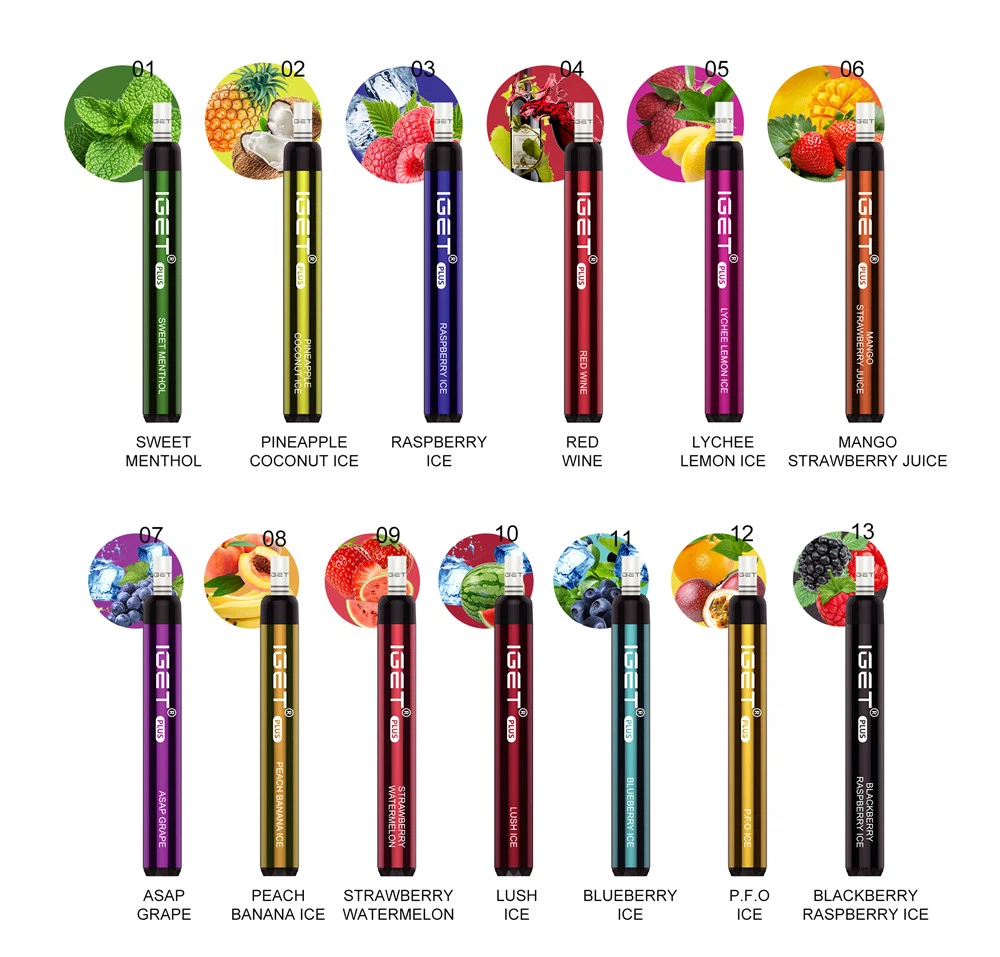 Our Lightweight Disposable Vape Pod represents our dedication to our products, as well as our hard work and pioneering spirit. Our company is equipped with modern production equipment, first-class technical facilities and professional R & D team to ensure the orderly development of products and continuous innovation. Our company is responsible for customers for a long time and has set up a special after-sales service maintenance team.
Hot Tags: lightweight disposable vape pod, China, suppliers, manufacturers, factory, for sale, made in China, IGET Janna Disposable Electronic Cigarette Vape Shop Disposable Vape Pens Online, IGET 600 PUFFS, IGET 3000, Coffee Flavored Disposable E Cigs, Original Disposable Vape Pod IGET Vape Shion 600puffs, IGET DUAL 2100

subscribe
Get the latest product launches, promotions, and contests delivered straight to your inbox for free!
CONTACT US
Tel: 0086-0755 21053937
Jason: +86 18998906271
Service Time: 8:30am-12:30am, 2:00pm-6:00pm, Monday-Friday GMT+8
Address: 401, building 6, No. 161, Xingye 1st Road, Fenghuang community, Fuyong street, Bao'an District, Shenzhen, China