We implement the competitive bidding mechanism for the supply customers to realize the cooperation between the strong and the strong, so as to ensure the first-class quality of the Round Disposable E-Cigarettes. We believe that respecting the rules and procedures and doing things right one at a time is the best responsibility for efficiency, so we play the potential of all employees to build quality and continuous improvement together. We are willing to work hand in hand with you with high quality and reliable product quality and flexible service. We always believe that our customers are not simply business principals, but precious core assets for us.
Specs
Size: 15.5*15.5*128mm
Liquid Capacity: 4.8ml
Battery capacity: 650mAh
Nicotine by volume: 6%
Filter*3
1 case/400pcs (18.5kg)
Case size: 40.5*38*31.5cm
13 Flavors
1.Blackberry raspberry ice
2.Strawberry watermelon
3.P.F.O ice
4. Lush ice
5.Blueberry ice
6.Peach Banana Ice
7.Asap grape
8.Mango Strawberry Juice
9.Lychee Lemon Ice
10.Red wine
11.Raspberry ice
12.Pineapple Coconut Ice
13.Sweet menthol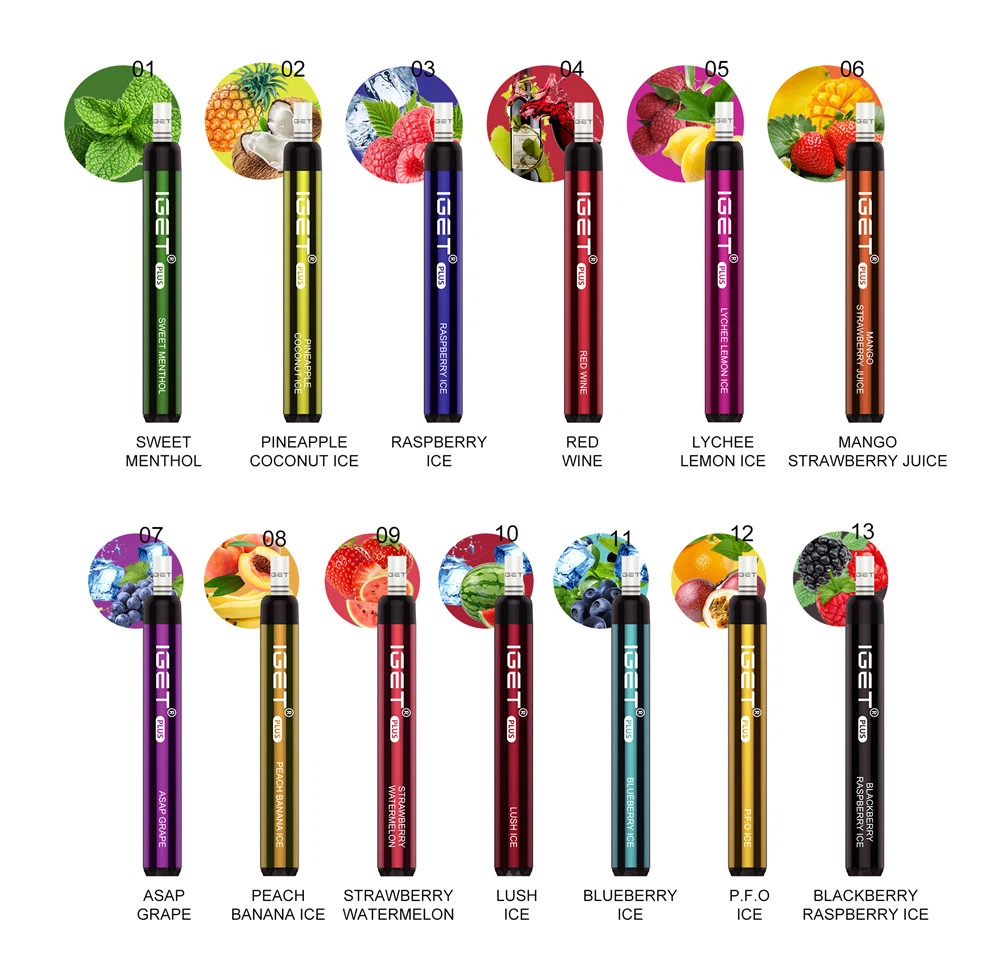 The very rich projects management experiences and one to one service model make the high importance of business communication and our easy understanding of your expectations for Round Disposable E-Cigarettes. Our company constantly enhances its own intellectual resources, grasps the core technology, and strengthens the ability of technological innovation. Only by producing high-quality products can you enjoy a high-quality life.
Hot Tags: round disposable e-cigarettes, China, suppliers, manufacturers, factory, for sale, made in China, Pocket Friendly E cigarette, Round Disposable Vape Pen, IGET Dual Disposable Electronic Cigarette Clearomizer, Pocket Disposable Vape Kit, Portable Disposable Vape Starter Kit, Classic Disposable E Cigarette

subscribe
Get the latest product launches, promotions, and contests delivered straight to your inbox for free!
CONTACT US
Tel: 0086-0755 21053937
Jason: +86 18998906271
Service Time: 8:30am-12:30am, 2:00pm-6:00pm, Monday-Friday GMT+8
Address: 401, building 6, No. 161, Xingye 1st Road, Fenghuang community, Fuyong street, Bao'an District, Shenzhen, China