As a newly emerging manufacturer of high-end Buttonless Disposable E Cigarette, we stick to the core values of forge ahead, mutual benefit, efficient collaboration, and craftsmanship as our guide. From a continuous development perspective, our culture of innovation applies to our internal operations as well in order to provide our customers with high quality products and services. Integrity is the cornerstone of survival, quality is the foundation of development, and win-win is the premise of cooperation. We win the trust of users with a good reputation, and create value for customers and create opportunities for employees.
Specs
Size: 15.5*15.5*128mm
Liquid Capacity: 4.8ml
Battery capacity: 650mAh
Nicotine by volume: 6%
Filter*3
1 case/400pcs (18.5kg)
Case size: 40.5*38*31.5cm
13 Flavors
1.Blackberry raspberry ice
2.Strawberry watermelon
3.P.F.O ice
4. Lush ice
5.Blueberry ice
6.Peach Banana Ice
7.Asap grape
8.Mango Strawberry Juice
9.Lychee Lemon Ice
10.Red wine
11.Raspberry ice
12.Pineapple Coconut Ice
13.Sweet menthol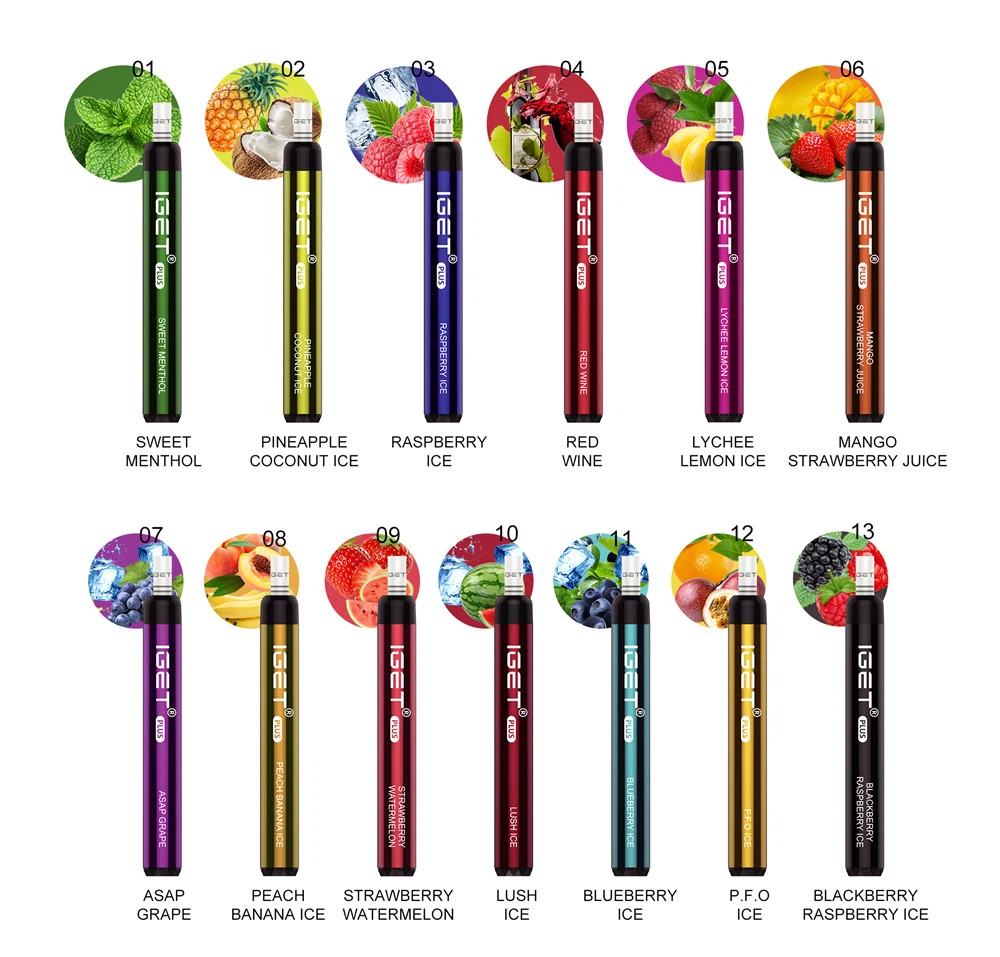 With advanced technology, excellent quality and satisfactory service concept, wer will lead the industry of Buttonless Disposable E Cigarette to a higher level, can develop and make products for your special purpose. Warmly welcome your visiting and hope we can work with you in the future. We seek opportunities in challenges, and believe that our company will provide customers with advanced technology and perfect after-sales service. The company takes the introduction of excellent talents as the foundation of its development, and lean and innovation as its two wings, which has created a humane management philosophy and a sustainable development management philosophy.
Hot Tags: buttonless disposable e cigarette, China, suppliers, manufacturers, factory, for sale, made in China, Large capacity Non refillable E cigs, Disposable E Cigs, Portable Disposable Vape Starter Kit, DISPOSABLE E CIG, IGET DUAL, Portable Disposable Vape Pen

subscribe
Get the latest product launches, promotions, and contests delivered straight to your inbox for free!
CONTACT US
Tel: 0086-0755 21053937
Jason: +86 18998906271
Service Time: 8:30am-12:30am, 2:00pm-6:00pm, Monday-Friday GMT+8
Address: 401, building 6, No. 161, Xingye 1st Road, Fenghuang community, Fuyong street, Bao'an District, Shenzhen, China