Our Ultra Lightweight Disposable E-Cig have won the trust and praise of our customers for their high quality, low price and thoughtful service. In the process of sustained and rapid development, our company will continue to adhere to the business strategy of winning by quality and credibility, and is determined to create our own brand. We keep on with our enterprise spirit of 'Quality, Efficiency, Innovation and Integrity'. We are committed to reducing procurement costs and risks for customers, and providing practical protection for customer investment.
Specs
Size: 15.5*15.5*128mm
Liquid Capacity: 4.8ml
Battery capacity: 650mAh
Nicotine by volume: 6%
Filter*3
1 case/400pcs (18.5kg)
Case size: 40.5*38*31.5cm
13 Flavors
1.Blackberry raspberry ice
2.Strawberry watermelon
3.P.F.O ice
4. Lush ice
5.Blueberry ice
6.Peach Banana Ice
7.Asap grape
8.Mango Strawberry Juice
9.Lychee Lemon Ice
10.Red wine
11.Raspberry ice
12.Pineapple Coconut Ice
13.Sweet menthol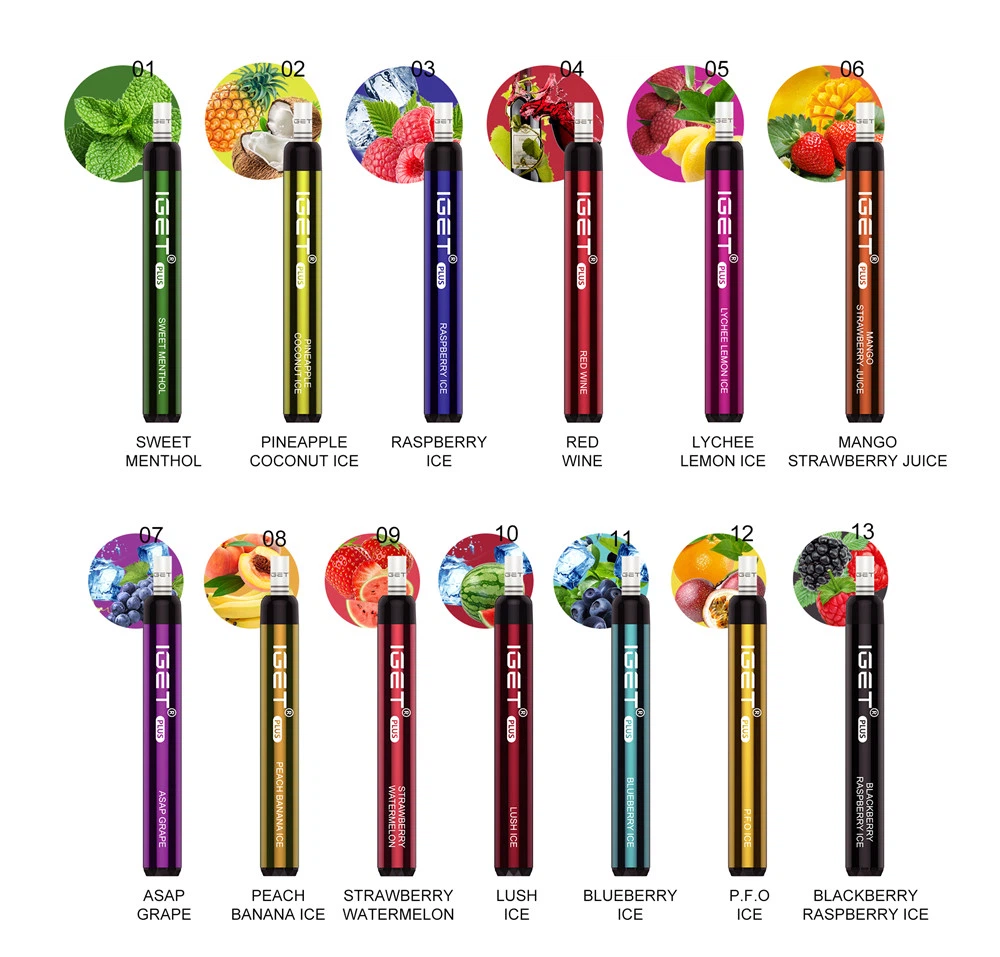 We aim to become a leading supplier in the field of Ultra Lightweight Disposable E-Cig, and we can provide customers with the highest quality, most professional and most satisfactory services. The company has explored a set of business models suitable for its own development by learning from international companies, combining China's national conditions, pioneering and innovating. We always take product development, manufacturing, sales, and service as important tasks, and provide you with more professional overall solutions and high-quality products and services. Please be assured that no matter when and where, we will be your most powerful partner.
Hot Tags: ultra lightweight disposable e-cig, China, suppliers, manufacturers, factory, for sale, made in China, LEGEND 4000 PUFFS, IGET King Disposable Electronic Cigarette Vape, igetvape king, IGET Dual Disposable Electronic Cigarette Clearomizer, compact E cig, IGET KING

subscribe
Get the latest product launches, promotions, and contests delivered straight to your inbox for free!
CONTACT US
Tel: 0086-0755 21053937
Jason: +86 18998906271
Service Time: 8:30am-12:30am, 2:00pm-6:00pm, Monday-Friday GMT+8
Address: 401, building 6, No. 161, Xingye 1st Road, Fenghuang community, Fuyong street, Bao'an District, Shenzhen, China