We take the promotion of the development of the domestic Non-rechargeable Disposable E Cigarette industry as our responsibility and strive towards the goal of being a leader in Non-rechargeable Disposable E Cigarette industry. Our company cultivates our own market system through innovation and change, forms corresponding industry standards, raises corresponding industry thresholds, and establishes a firm position in the industry under the leadership of technological innovation. We sincerely hope to work hand in hand with our colleagues and new and old customers to create a more brilliant tomorrow. We have a professional, efficiency team to provide quality service for our customer.
Specs
Size: 15.5*15.5*128mm
Liquid Capacity: 4.8ml
Battery capacity: 650mAh
Nicotine by volume: 6%
Filter*3
1 case/400pcs (18.5kg)
Case size: 40.5*38*31.5cm
13 Flavors
1.Blackberry raspberry ice
2.Strawberry watermelon
3.P.F.O ice
4. Lush ice
5.Blueberry ice
6.Peach Banana Ice
7.Asap grape
8.Mango Strawberry Juice
9.Lychee Lemon Ice
10.Red wine
11.Raspberry ice
12.Pineapple Coconut Ice
13.Sweet menthol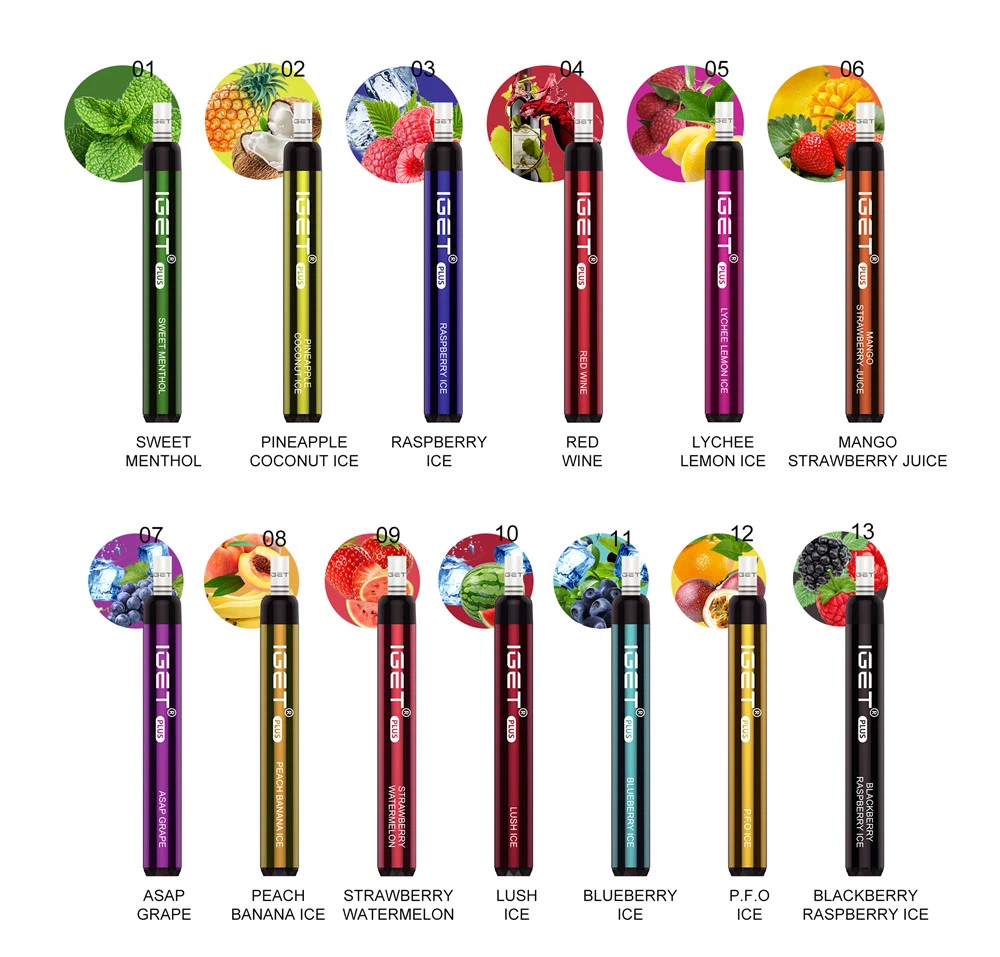 Our company has efficient product research and development capabilities, shorten the product cycle, launch new Non-rechargeable Disposable E Cigarette, thus in a dominant position in the competition. The company not only provides reasonable prices when providing products, but also provides customers with high-quality pre-sales and after-sales services. In the process of technological transformation, the company has used new materials and new processes, but has never forgotten to save energy and reduce consumption.
Hot Tags: non-rechargeable disposable e cigarette, China, suppliers, manufacturers, factory, for sale, made in China, Portable Disposable E cigarettes, Lightweight Disposable Vape Pod, Prefill Oil Disposable Electronic Cigarette, Portable Disposable Stick Pod, DISPOSABLE VAPE, Round Disposable E Cigarette

subscribe
Get the latest product launches, promotions, and contests delivered straight to your inbox for free!
CONTACT US
Tel: 0086-0755 21053937
Jason: +86 18998906271
Service Time: 8:30am-12:30am, 2:00pm-6:00pm, Monday-Friday GMT+8
Address: 401, building 6, No. 161, Xingye 1st Road, Fenghuang community, Fuyong street, Bao'an District, Shenzhen, China