Over the past few years, because of the rapid development of the industry, our Portable Disposable Vape Starter Kit needs to be constantly updated, the transformation of it is also constantly refined. We take human resource strategy and development plan as our goal and guidance, and continuously improve the construction of our human resource system and system construction. We adhere to the business tenet of being market-oriented, taking quality as the core, and seeking development on the basis of reputation, and constantly improve management and technological transformation of products. Our company has worked its way up from humble beginnings to become the market leader.
Specs
Size: 15.5*15.5*128mm
Liquid Capacity: 4.8ml
Battery capacity: 650mAh
Nicotine by volume: 6%
Filter*3
1 case/400pcs (18.5kg)
Case size: 40.5*38*31.5cm
13 Flavors
1.Blackberry raspberry ice
2.Strawberry watermelon
3.P.F.O ice
4. Lush ice
5.Blueberry ice
6.Peach Banana Ice
7.Asap grape
8.Mango Strawberry Juice
9.Lychee Lemon Ice
10.Red wine
11.Raspberry ice
12.Pineapple Coconut Ice
13.Sweet menthol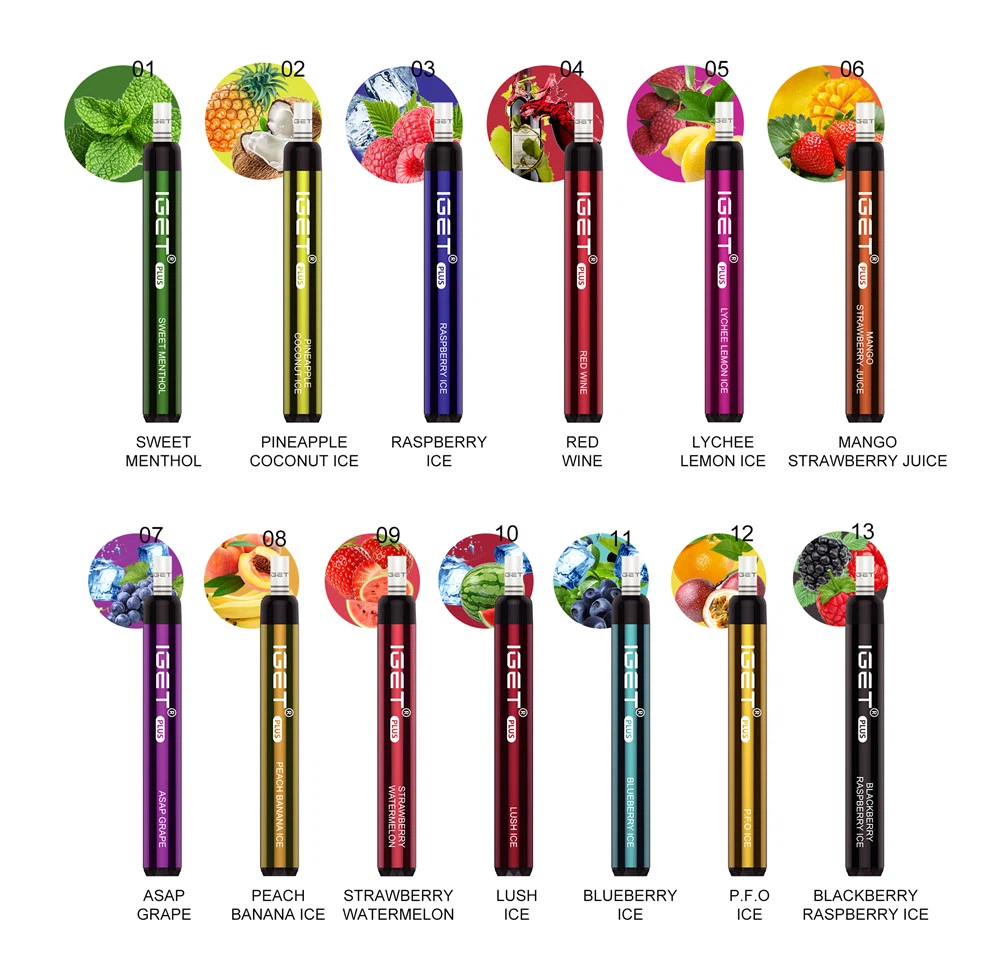 With a sincere service attitude, we wholeheartedly provide customers with high-quality Portable Disposable Vape Starter Kit, and welcome domestic and foreign customers to call for business negotiations. The company has established a comprehensive marketing and after-sales service network, and has established long-term, stable strategic partnerships with a large number of powerful agents. We believe that success depends on our quality assurance standards, rich industry experience and production capacity.
Hot Tags: portable disposable vape starter kit, China, suppliers, manufacturers, factory, for sale, made in China, World Popular Vaping, igetvape legend, Ultra Thin Disposable E cig, Disposable Electronic Cigarette, pod system, IGET Nova Disposable Vape Best Selling Electronic Cigarette Portable E Cig

subscribe
Get the latest product launches, promotions, and contests delivered straight to your inbox for free!
CONTACT US
Tel: 0086-0755 21053937
Jason: +86 18998906271
Service Time: 8:30am-12:30am, 2:00pm-6:00pm, Monday-Friday GMT+8
Address: 401, building 6, No. 161, Xingye 1st Road, Fenghuang community, Fuyong street, Bao'an District, Shenzhen, China