We meet the clear or potential needs of our customers with quality Tube Disposable E Cigarette and in-depth services to achieve maximum customer satisfaction. Sticking to the idea of professional, practical, efficient and innovative, we have earned ourselves a high reputation among the world markets. We respect, trust and care for our employees, regard them as the main body alongside with the enterprise, and pursue the win-win situation between them and the enterprise. Our company takes the customer satisfaction as the guidance, takes the modernized enterprise management pattern as the foundation.
Specs
Size: 25*25*116mm
Liquid Capacity: 8.0ml
Battery capacity: 1100mAh
Nicotine by volume: 5.0%
1 case/300pcs (20.5kg)
Case size: 42*41*32.5 cm
16 Flavors
1.Lush ice
2.Grape ice
3.Pineapple juice ice
4.Blueberry ice
5.Passion fruit ice
6.Blackberry ice
7.Mint king
8.Blueberry Raspberry ice
9.Strawberry Watermelon ice
10.Strawberry Mango ice
11.Pineapple Mango ice
12.Mango Guava ice
13.Blackberry Raspberry ice
14.Raspberry Watermelon ice
15.Passion fruit Mango ice
16.Grape Berry ice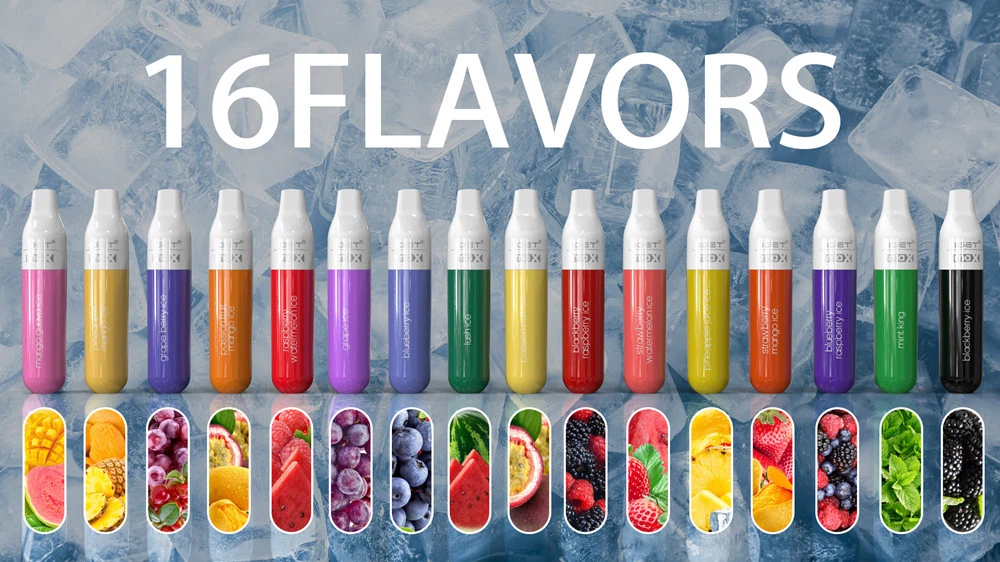 While providing first-class Tube Disposable E Cigarette to the society, we promise to do our best to reduce the environmental impact caused by our products and services based on science and technology. Integrity and professionalism are our service tenets. We will wholeheartedly provide excellent products and high-quality services for new and old customers. While we make our enterprise bigger and stronger, we will better engage in public welfare and pay back the society with our practical actions.
Hot Tags: tube disposable e cigarette, China, suppliers, manufacturers, factory, for sale, made in China, IGET 600 PUFFS, Disposable Pre Filled Vape Device, Shion 600puffs, IGET LEGEND 4000, IGET MEGA 3000, IGET Shion Disposable Electronic Cigarette E Cigarette

subscribe
Get the latest product launches, promotions, and contests delivered straight to your inbox for free!
CONTACT US
Tel: 0086-0755 21053937
Jason: +86 18998906271
Service Time: 8:30am-12:30am, 2:00pm-6:00pm, Monday-Friday GMT+8
Address: 401, building 6, No. 161, Xingye 1st Road, Fenghuang community, Fuyong street, Bao'an District, Shenzhen, China