We have a strong R & D and service team, with "technology, responsibility, quality and innovation" as our goal, we have a complete professional technical service, leading the Portable Single-use E-cigarettes industry equipment and ideas. We expect to continuously improve our products, processes and services through our advanced technology and innovative solutions. We actively build a win-win community of interests between the company and the employees, so that the employees can grow together with the company in an atmosphere full of humanistic care. We are comprehensively promoting intelligent upgrading, lean management and high-end development.
Specs
Size: 25*25*116mm
Liquid Capacity: 8.0ml
Battery capacity: 1100mAh
Nicotine by volume: 5.0%
1 case/300pcs (20.5kg)
Case size: 42*41*32.5 cm
16 Flavors
1.Lush ice
2.Grape ice
3.Pineapple juice ice
4.Blueberry ice
5.Passion fruit ice
6.Blackberry ice
7.Mint king
8.Blueberry Raspberry ice
9.Strawberry Watermelon ice
10.Strawberry Mango ice
11.Pineapple Mango ice
12.Mango Guava ice
13.Blackberry Raspberry ice
14.Raspberry Watermelon ice
15.Passion fruit Mango ice
16.Grape Berry ice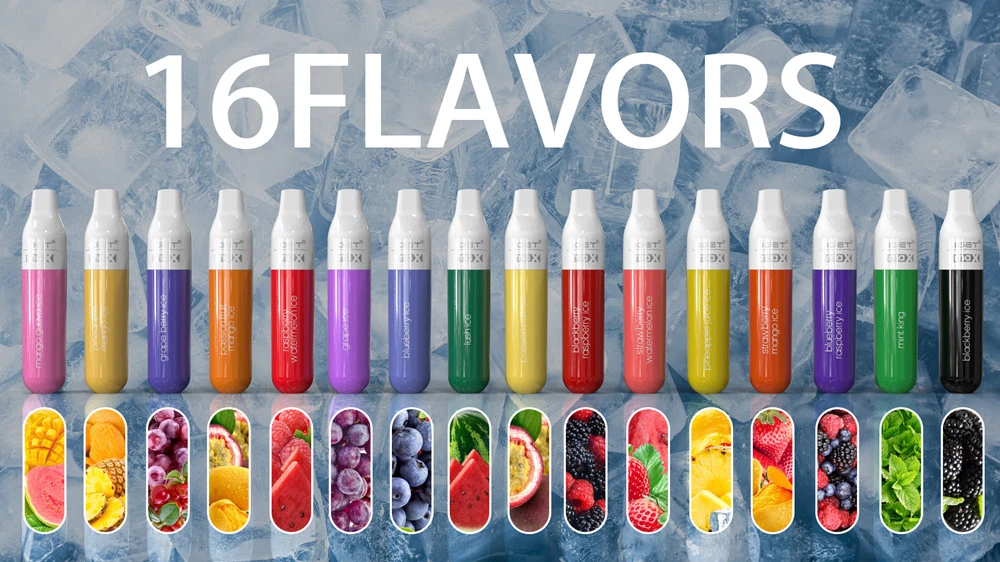 We pursue the administration tenet of 'Quality is exceptional, Assistance is supreme, Reputation is first', and will sincerely create and share success with all clients for Portable Single-use E-cigarettes. Pioneering and innovation is the development of enterprise spirit, and is the spiritual pillar of our company's evergreen foundation. The company is market-oriented, strives to upgrade product grades, implement brand management, and deepen internal reforms.
Hot Tags: portable single-use e-cigarettes, China, suppliers, manufacturers, factory, for sale, made in China, pod kit, IGET XXL, vaping, IGET 600, World Popular Vaping, IGET MAX 2300 PUFFS

subscribe
Get the latest product launches, promotions, and contests delivered straight to your inbox for free!
CONTACT US
Tel: 0086-0755 21053937
Jason: +86 18998906271
Service Time: 8:30am-12:30am, 2:00pm-6:00pm, Monday-Friday GMT+8
Address: 401, building 6, No. 161, Xingye 1st Road, Fenghuang community, Fuyong street, Bao'an District, Shenzhen, China