We always regard quality of Coffee Flavored Disposable E Cigs as the life of our enterprise and strive to achieve and maintain the best product quality among our peers. We make full use of the integration of external resources and internal resources, and have made breakthroughs in a number of technological innovations. Refinement is reflected in the field of production and operation, that is, excellence and meticulousness; reflected in the field of thought, that is, to have a lofty spiritual realm. If we can make every employee willing to dedicate their love to the company, then what power can stop us from moving forward.
Specs
Size: 25*25*116mm
Liquid Capacity: 8.0ml
Battery capacity: 1100mAh
Nicotine by volume: 5.0%
1 case/300pcs (20.5kg)
Case size: 42*41*32.5 cm
16 Flavors
1.Lush ice
2.Grape ice
3.Pineapple juice ice
4.Blueberry ice
5.Passion fruit ice
6.Blackberry ice
7.Mint king
8.Blueberry Raspberry ice
9.Strawberry Watermelon ice
10.Strawberry Mango ice
11.Pineapple Mango ice
12.Mango Guava ice
13.Blackberry Raspberry ice
14.Raspberry Watermelon ice
15.Passion fruit Mango ice
16.Grape Berry ice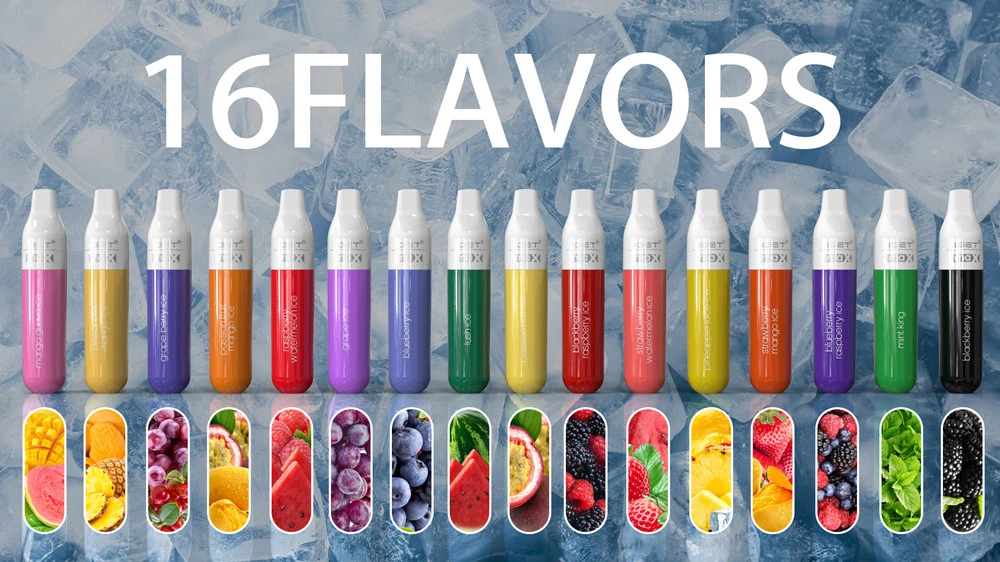 The implementation of sustainable development strategy allows us to have more time and energy to realize the research and development of new Coffee Flavored Disposable E Cigs. More thoughtful service, more effective coordination and more effective supervision are the effective ways to apply scientific means in efficiency management and realize the purpose of enterprises. We hope to build a learning-oriented enterprise, rely on scientific and technological progress, and accelerate the pace of development.
Hot Tags: coffee flavored disposable e cigs, China, suppliers, manufacturers, factory, for sale, made in China, IGET Dual Disposable Electronic Cigarette Clearomizer, Non rechargeable Single Use E cigarettes, DISPOSABLE E CIG, IGET BAR, Round Disposable E Cigarette, Portable Single use E cigarettes

subscribe
Get the latest product launches, promotions, and contests delivered straight to your inbox for free!
CONTACT US
Tel: 0086-0755 21053937
Jason: +86 18998906271
Service Time: 8:30am-12:30am, 2:00pm-6:00pm, Monday-Friday GMT+8
Address: 401, building 6, No. 161, Xingye 1st Road, Fenghuang community, Fuyong street, Bao'an District, Shenzhen, China