The company advocates and pursues the concept of "people-oriented, technological innovation, honesty and pragmatism, and win-win cooperation", and provides a series of professional Portable Disposable E-cigarettes products for many partners. With our exquisite technology, high quality products, thorough technical services and supporting marketing network, we meet the needs of our customers in all aspects. Our work policy is to respect employees, empathize thinking, win-win development, and share results. We take science and technology innovation as the driving force, adhere to rational, steady and positive development guiding ideology, continue to adhere to safe development, green development and circular development, and take the road of sustainable and high-quality development.
Specs
Size: 25*25*116mm
Liquid Capacity: 8.0ml
Battery capacity: 1100mAh
Nicotine by volume: 5.0%
1 case/300pcs (20.5kg)
Case size: 42*41*32.5 cm
16 Flavors
1.Lush ice
2.Grape ice
3.Pineapple juice ice
4.Blueberry ice
5.Passion fruit ice
6.Blackberry ice
7.Mint king
8.Blueberry Raspberry ice
9.Strawberry Watermelon ice
10.Strawberry Mango ice
11.Pineapple Mango ice
12.Mango Guava ice
13.Blackberry Raspberry ice
14.Raspberry Watermelon ice
15.Passion fruit Mango ice
16.Grape Berry ice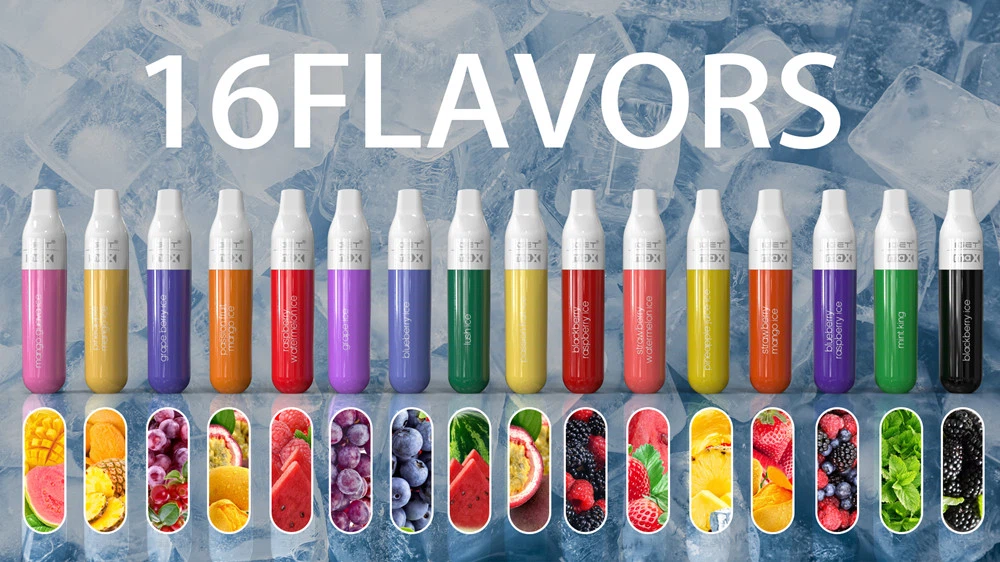 Adhering towards the tenet of 'quality initial, shopper supreme' for Portable Disposable E-cigarettes. We attach great importance to user experience, and our technical service team across the country guarantees to solve problems for users in the first time. We pursue the goal of quality, improve service, focus on products and services with a tireless spirit, and walk with new and old customers to create a bright and brilliant tomorrow!
Hot Tags: portable disposable e-cigarettes, China, suppliers, manufacturers, factory, for sale, made in China, Iget Legend 4000 Puffs, Non rechargeable One Time Use E Cigs, Pre charged, IGET Bar 3500 I Get 3500 Bar Disposable Vape, Portable Single use E cigarettes, IGET 2300

subscribe
Get the latest product launches, promotions, and contests delivered straight to your inbox for free!
CONTACT US
Tel: 0086-0755 21053937
Jason: +86 18998906271
Service Time: 8:30am-12:30am, 2:00pm-6:00pm, Monday-Friday GMT+8
Address: 401, building 6, No. 161, Xingye 1st Road, Fenghuang community, Fuyong street, Bao'an District, Shenzhen, China