We promise to offer all customers with safe, assured and high-quality vape kit vape juice flavors and services with solid professional knowledge and scientific and effective service concepts. We are constantly exploring management models that are adapted to our own development needs. All activities of the company should start from understanding customers and considering from the perspective of customers, because customers are always our community of interest. Adapting to changes in the environment and pursuing high goals require us to have the courage to take the initiative to change.
Specs
Size:25*25*113mm
Liquid Capacity: 10ml
Battery capacity: 1450 mAh
Nicotine by volume: 5%
1 case/200pcs (19kg)
Case size: 25x25x113mm
24 Flavors
1.Mint Ice
2.Strawberry Watermelon ice
3.Pineapple Juice ice
4.Blackberry Raspberry ice
5. Strawberry Kiwi ice
6. Strawberry Banana ice
7. Grape Ice
8. Lush Ice
9.Peach apple
10.Kiwi Pomegranate
11.Blueberry ice
12.Energy drink
13.Mixed fruits
14.Passion Fruit Mango
15.Cherry cola
16.Strawberry Mango
17.Blackberry ice
18.Strawberry ice
19.Very berry
20.Mango ice
21.Banana ice
22.Goleden tobacco
23.Passion fruit
24.Peach ice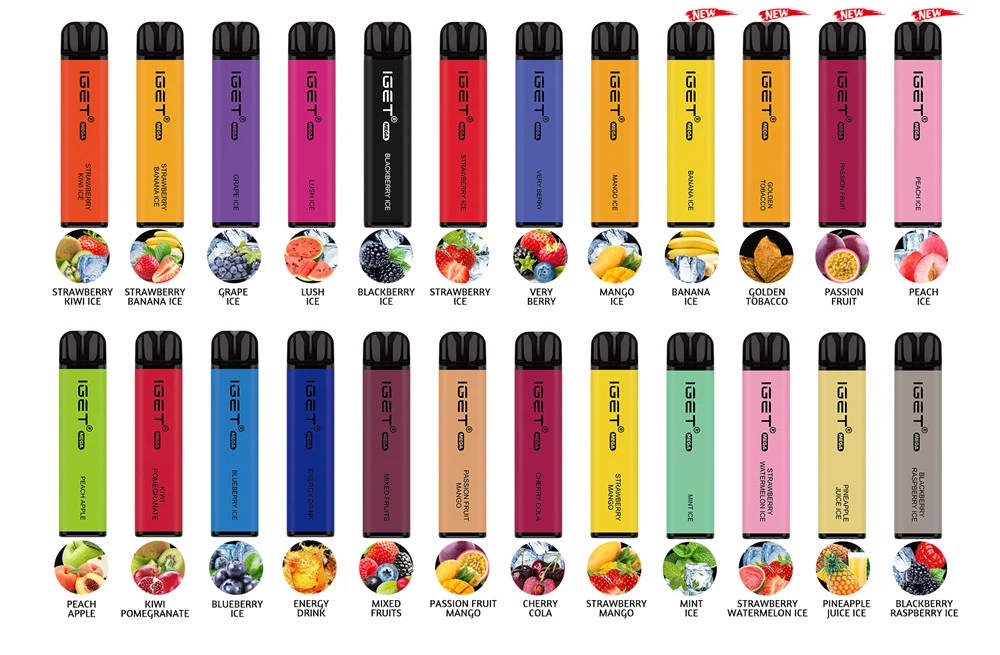 We are committed to developing new technologies and new vape kit vape juice flavors to meet social needs while ensuring sustainable and healthy development. In the company's way forward, communication is an important link. We strive to listen to customers' suggestions and constantly understand the development of the market. We are in line with the market first, user oriented business philosophy, in technology development, quality management, service support, and strive to do the best.
Hot Tags: vape kit vape juice flavors, China, suppliers, manufacturers, factory, for sale, made in China, Disposable Atomizer, Pre charged, IGET Dual Disposable Electronic Cigarette Clearomizer, Non rechargeable Single Use E cigarettes, IGET NOVA POD, Multi Flavor Round Disposable E cig

subscribe
Get the latest product launches, promotions, and contests delivered straight to your inbox for free!
CONTACT US
Tel: 0086-0755 21053937
Jason: +86 18998906271
Service Time: 8:30am-12:30am, 2:00pm-6:00pm, Monday-Friday GMT+8
Address: 401, building 6, No. 161, Xingye 1st Road, Fenghuang community, Fuyong street, Bao'an District, Shenzhen, China