We have a strict guarantee of factory pass rate for our Lightweight Disposable Disposable E-cig. Our production philosophy is, environmental protection, technology, high efficiency. We strictly adopt quality control methods, adhere to people-oriented, continuous training, and meet customer needs with high-quality products and reasonable prices. We guarantee to meet the demands of our customers with our high quality products. We are willing to cooperate with you, offer our sincere service with enthusiasm for the sake of your interests as well as our own.
Specs
Size:25*25*113mm
Liquid Capacity: 10ml
Battery capacity: 1450 mAh
Nicotine by volume: 5%
1 case/200pcs (19kg)
Case size: 25x25x113mm
24 Flavors
1.Mint Ice
2.Strawberry Watermelon ice
3.Pineapple Juice ice
4.Blackberry Raspberry ice
5. Strawberry Kiwi ice
6. Strawberry Banana ice
7. Grape Ice
8. Lush Ice
9.Peach apple
10.Kiwi Pomegranate
11.Blueberry ice
12.Energy drink
13.Mixed fruits
14.Passion Fruit Mango
15.Cherry cola
16.Strawberry Mango
17.Blackberry ice
18.Strawberry ice
19.Very berry
20.Mango ice
21.Banana ice
22.Goleden tobacco
23.Passion fruit
24.Peach ice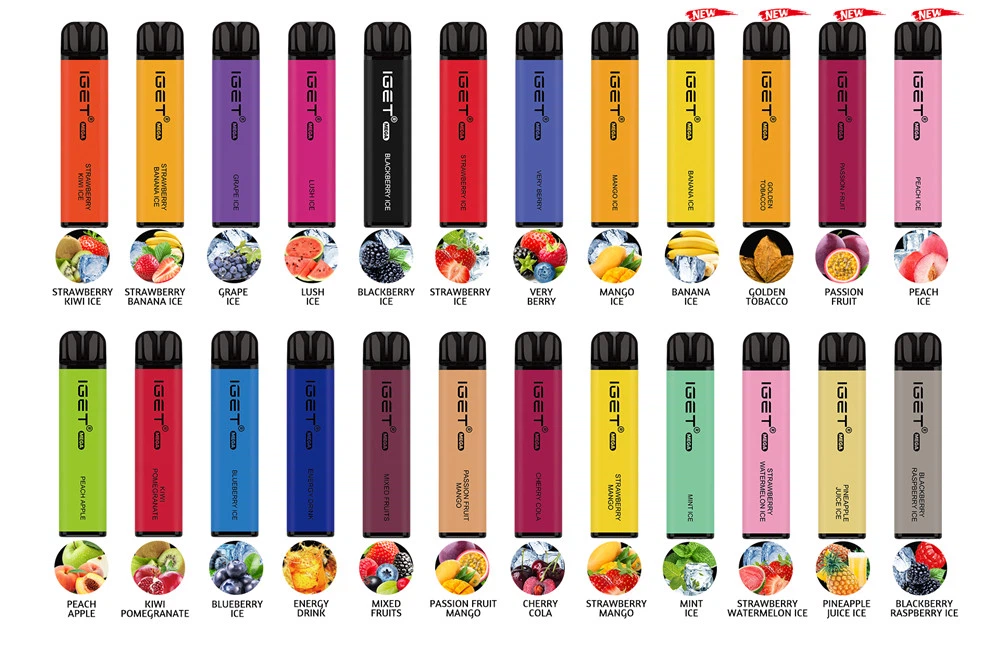 We are committed to achieving scientific development and becoming a leading integrated service provider of the Lightweight Disposable Disposable E-cig. We need to change all the business concepts and behavioral habits that do not adapt to the market development trend, further stimulate the passion of the team and the vitality of the organization, and give full play to our innovative ability. We are in line with the service tenet of production improvement, honest and trustworthy distribution, warm and thoughtful service.
Hot Tags: lightweight disposable disposable e-cig, China, suppliers, manufacturers, factory, for sale, made in China, Round Disposable Vape Pen, IGET Legend Disposable Electronic Cigarette IGET Vape Disposable Vape Device, Round Disposable E Cigarettes, Rechargeable Pod Electronic Cigarette, DISPOSABLE VAPE, E CIG

subscribe
Get the latest product launches, promotions, and contests delivered straight to your inbox for free!
CONTACT US
Tel: 0086-0755 21053937
Jason: +86 18998906271
Service Time: 8:30am-12:30am, 2:00pm-6:00pm, Monday-Friday GMT+8
Address: 401, building 6, No. 161, Xingye 1st Road, Fenghuang community, Fuyong street, Bao'an District, Shenzhen, China