We always adhere to the business philosophy of 'treat people with sincerity and win with quality' and the belief of 'more professional and stronger', and strive to create cost-effective IGET bar disposable electronic cigarette. Our company has a highly efficient and professional team, with our professional level and mature technology, rapid rise. We actively advocate win-win cooperation in the industry and teamwork in the enterprise to maximize the overall value of the enterprise by giving full play to the advantages of the enterprise and individuals. We let every employee can fully reflect their self-worth in the collective, to achieve the maximum fit between personal career planning and enterprise development goals, and the staff and enterprise grow together.
Specs
Size:41.2*19.5*94.5mm
Liquid Capacity: 12ml
Battery capacity: 1500 mAh
Nicotine by volume: 5%
1 case/200pcs (19.5kg)
Case size: 63.5x26.5x27.3cm
20 Flavors
1.Mango ice
2.Blueberry ie
3.Double apple
4.Strawberry watermelon ice
5.Ice cream
6.Strawberry kiwi ice
7.Cola ice
8.Grape ice
9.Blueberry raspberry
10.Peach Ice
11.Cherry Pomecranate
12.Lush Ice
13.Blackberry Ice
14.Mixed berry
15.Strawberry raspberry
16.Banana ice
17.Cherry blueberry
18.Blackberry raspberry lemon
19.Melon ice
20.Passion fruit mango lime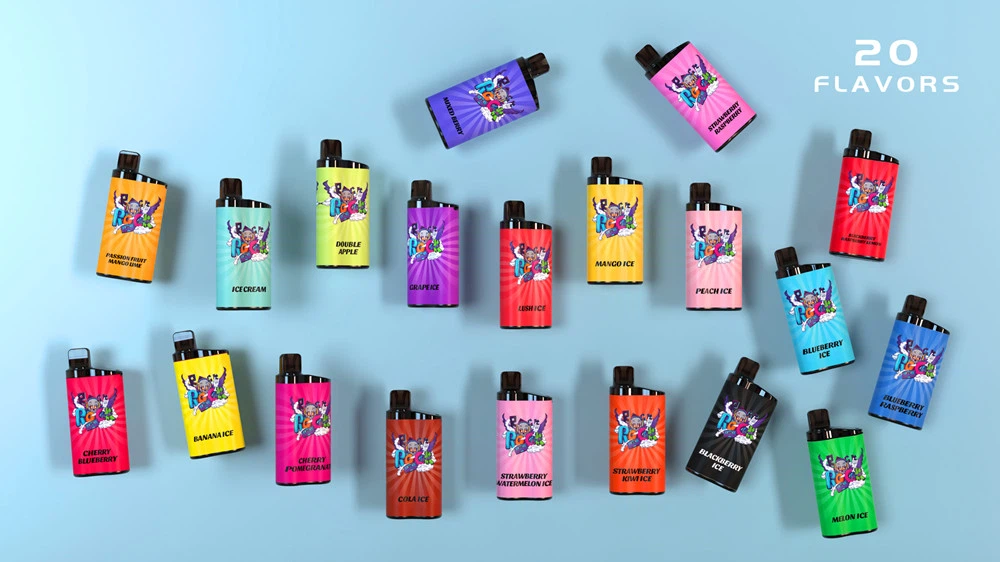 Our company's IGET bar disposable electronic cigarette are of excellent quality and fashionable appearance. Our products are well received by our customers and sell well at home and abroad. Good service commitment is meaningful only when it contains what customers think is important and has a reasonable summary. Welcome to create the well and extensive standing business enterprise interactions with our business to produce a superb potential jointly.
Hot Tags: IGET bar disposable electronic cigarette, China, suppliers, manufacturers, factory, for sale, made in China, IGET 1800, Flavored Disposable Vape Bomb, Portable Disposable E Cigarette, Compact Portable Electronic Cigarette, IGET 2600, Ecigs

subscribe
Get the latest product launches, promotions, and contests delivered straight to your inbox for free!
CONTACT US
Tel: 0086-0755 21053937
Jason: +86 18998906271
Service Time: 8:30am-12:30am, 2:00pm-6:00pm, Monday-Friday GMT+8
Address: 401, building 6, No. 161, Xingye 1st Road, Fenghuang community, Fuyong street, Bao'an District, Shenzhen, China