From the perspective of respecting customers, serving customers and meeting every demand of customers, we develop new Paint Disposable Electronic Cigarette, guide consumption, and provide considerate services while providing satisfactory goods. We adhere to our original intention and mission, and carry the heavy responsibility of serving the country in the industry, we need every team and every employee to keep the passion and struggle. We are actively promoting the building of corporate competitiveness and building a technology platform after several years of efforts. We continue to provide value-added services for users, improve service capabilities, meet existing users, tap potential users, and comprehensively improve services.
Specs
Size:41.2*19.5*94.5mm
Liquid Capacity: 12ml
Battery capacity: 1500 mAh
Nicotine by volume: 5%
1 case/200pcs (19.5kg)
Case size: 63.5x26.5x27.3cm
20 Flavors
1.Mango ice
2.Blueberry ie
3.Double apple
4.Strawberry watermelon ice
5.Ice cream
6.Strawberry kiwi ice
7.Cola ice
8.Grape ice
9.Blueberry raspberry
10.Peach Ice
11.Cherry Pomecranate
12.Lush Ice
13.Blackberry Ice
14.Mixed berry
15.Strawberry raspberry
16.Banana ice
17.Cherry blueberry
18.Blackberry raspberry lemon
19.Melon ice
20.Passion fruit mango lime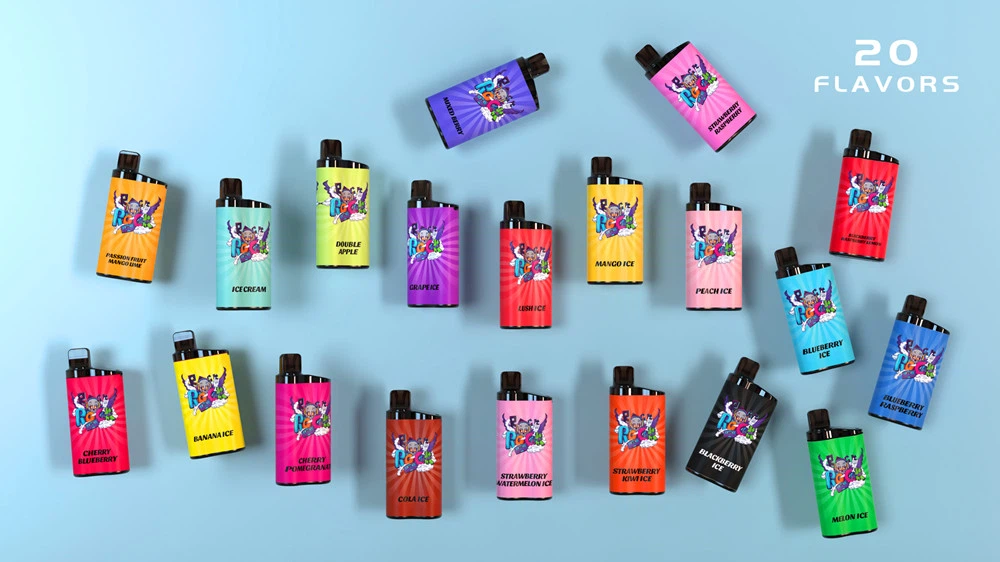 We will continue to develop market space with the most sophisticated Paint Disposable Electronic Cigarette and perfect after-sales service, and strive to become the most professional and leading company in this field! We encourage employees to abide by the rules, be loyal and dedicated, and encourage employees to play their strengths and boldly innovate. We will continue to take deepening reform and innovation as the driving force and adhere to the industrial synergy development strategy without wavering.
Hot Tags: paint disposable electronic cigarette, China, suppliers, manufacturers, factory, for sale, made in China, I Get E Cigarette IGET Bar 3500, IGET 600, Double flaovrs vape, Popular Single Use Ecigs, Safe Portable Disposable Vape, IGET Best Product IGET Bar Disposable Vape Kit IGET 3500

subscribe
Get the latest product launches, promotions, and contests delivered straight to your inbox for free!
CONTACT US
Tel: 0086-0755 21053937
Jason: +86 18998906271
Service Time: 8:30am-12:30am, 2:00pm-6:00pm, Monday-Friday GMT+8
Address: 401, building 6, No. 161, Xingye 1st Road, Fenghuang community, Fuyong street, Bao'an District, Shenzhen, China