Our company is a professional manufacturer of Paint Disposable Vape Pen, our company produces a wide variety of these. We will fight the tide of the market economy with the courage of reform and innovation and a broad and tolerant mind to achieve common growth and win-win development with all parties. We constantly innovate and develop, pay attention to the precision of each part, as well as the strict quality control of each process. We want our staff to realize self-reliance, then achieve financial freedom, lastly obtain time and spiritual freedom.
Specs
Size:41.2*19.5*94.5mm
Liquid Capacity: 12ml
Battery capacity: 1500 mAh
Nicotine by volume: 5%
1 case/200pcs (19.5kg)
Case size: 63.5x26.5x27.3cm
20 Flavors
1.Mango ice
2.Blueberry ie
3.Double apple
4.Strawberry watermelon ice
5.Ice cream
6.Strawberry kiwi ice
7.Cola ice
8.Grape ice
9.Blueberry raspberry
10.Peach Ice
11.Cherry Pomecranate
12.Lush Ice
13.Blackberry Ice
14.Mixed berry
15.Strawberry raspberry
16.Banana ice
17.Cherry blueberry
18.Blackberry raspberry lemon
19.Melon ice
20.Passion fruit mango lime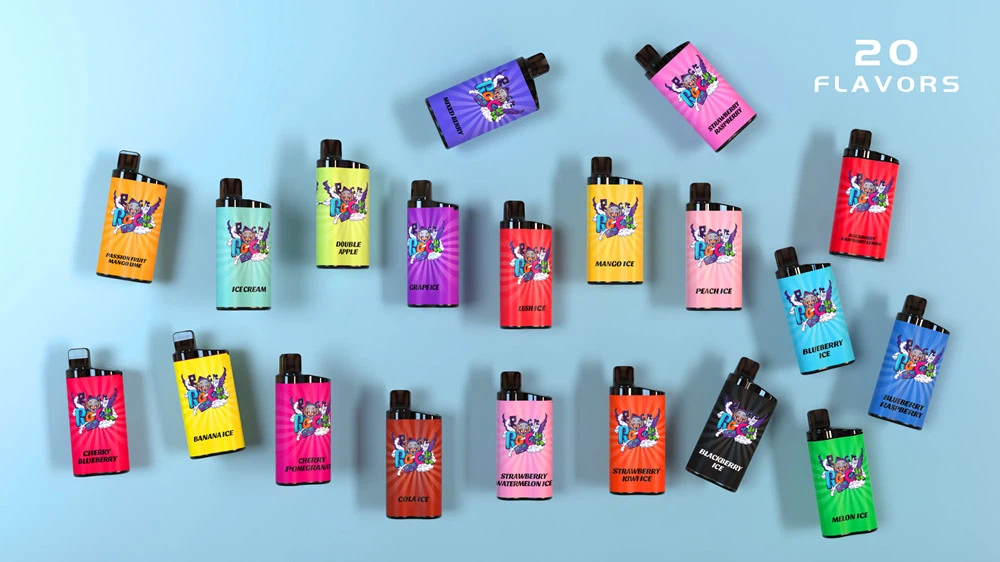 With the mission of embellishing thousands of brands, we will create perfect Paint Disposable Vape Pen for customers with our heart, and strive to become the leader of China's custom showcase industry standards. Our service tenet is to do our best to the society, to our users, and to constantly surpass ourselves. Our company pursues the principle of maximizing benefits and minimizing risks, and pursues the principle of maximizing social benefits.
Hot Tags: paint disposable vape pen, China, suppliers, manufacturers, factory, for sale, made in China, Original Disposable Vape Pod IGET Vape Shion 600puffs, pod system, Popular Single Use Ecigs, IGET Legend IGET 4000 Puffs Electronic Cigarette, Non Refillable Electronic Cigarette Pen, Classic Disposable E Cigarette

subscribe
Get the latest product launches, promotions, and contests delivered straight to your inbox for free!
CONTACT US
Tel: 0086-0755 21053937
Jason: +86 18998906271
Service Time: 8:30am-12:30am, 2:00pm-6:00pm, Monday-Friday GMT+8
Address: 401, building 6, No. 161, Xingye 1st Road, Fenghuang community, Fuyong street, Bao'an District, Shenzhen, China