Provide customers with high-quality Portable Disposable Stick Pod at a competitive price, and meet customers' current and future needs with fast and high-quality services. Thanks to the full support of new and old customers, our company has been developing steadily. Since its establishment, we have been devoting ourselves to technology research and development. We have our own professional team, and we also have a team of experts who are heavily engaged. We insist on the principle of "respecting people, trusting people and understanding people", so that employees feel that they can develop here. Our products have advantages in many aspects such as appearance, structure and practical performance, forming a good core competitiveness of our products.
Specs
Size:41.2*19.5*94.5mm
Liquid Capacity: 12ml
Battery capacity: 1500 mAh
Nicotine by volume: 5%
Case size: 63.5x26.5x27.3cm
20 Flavors
1.Mango ice
2.Blueberry ie
3.Double apple
4.Strawberry watermelon ice
5.Ice cream
6.Strawberry kiwi ice
7.Cola ice
8.Grape ice
9.Blueberry raspberry
10.Peach Ice
11.Cherry Pomecranate
12.Lush Ice
13.Blackberry Ice
14.Mixed berry
15.Strawberry raspberry
16.Banana ice
17.Cherry blueberry
18.Blackberry raspberry lemon
19.Melon ice
20.Passion fruit mango lime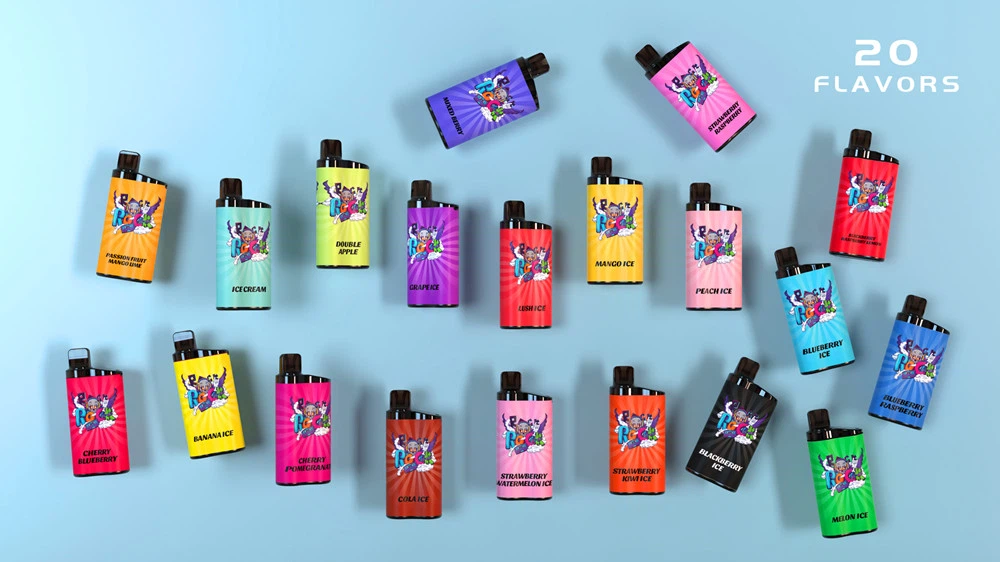 In the future, our company will continue to adhere to the business philosophy of professional construction and standardized management, regard product quality as its life, and actively research and develop new products. And to cooperate extensively with friends from all walks of life with a sincere attitude, mutual benefit and make greater contributions to the promotion of traditional culture and the development of Portable Disposable Stick Pod career. The company makes full use of the sense of innovation and unswervingly implements the brand strategy, making the company a leading position in the industry. We have continuously strengthened our independent technological innovation and maintained a steady development trend.
Hot Tags: portable disposable stick pod, China, suppliers, manufacturers, factory, for sale, made in China, Ecigs, Pre charged, Portable Mini Disposable Vape, 3500 Bar Disposable Vape, IGET DUAL 2100, Portable Disposable Vape

subscribe
Get the latest product launches, promotions, and contests delivered straight to your inbox for free!
CONTACT US
Tel: 0086-0755 21053937
Jason: +86 18998906271
Service Time: 8:30am-12:30am, 2:00pm-6:00pm, Monday-Friday GMT+8
Address: 401, building 6, No. 161, Xingye 1st Road, Fenghuang community, Fuyong street, Bao'an District, Shenzhen, China