Our company has strong strength, strong technical force and excellent equipment, and its production scale, production capacity and technical force are in the leading position in the same Vape Pen Cartridge Vape Kit industry field in China. We hope to promote industrial development in an all-round way, strengthen the long-term competitiveness of enterprises, and ensure the sustainable development of enterprises forever. We focus on technology investment, equipment introduction, team training and management innovation, and have come out of a road of fine brand name. Our company has international advanced production, testing equipment and production technology, quality control and management system.
Specs
Size:41.2*19.5*94.5mm
Liquid Capacity: 12ml
Battery capacity: 1500 mAh
Nicotine by volume: 5%
1 case/200pcs (19.5kg)
Case size: 63.5x26.5x27.3cm
20 Flavors
1.Mango ice
2.Blueberry ie
3.Double apple
4.Strawberry watermelon ice
5.Ice cream
6.Strawberry kiwi ice
7.Cola ice
8.Grape ice
9.Blueberry raspberry
10.Peach Ice
11.Cherry Pomecranate
12.Lush Ice
13.Blackberry Ice
14.Mixed berry
15.Strawberry raspberry
16.Banana ice
17.Cherry blueberry
18.Blackberry raspberry lemon
19.Melon ice
20.Passion fruit mango lime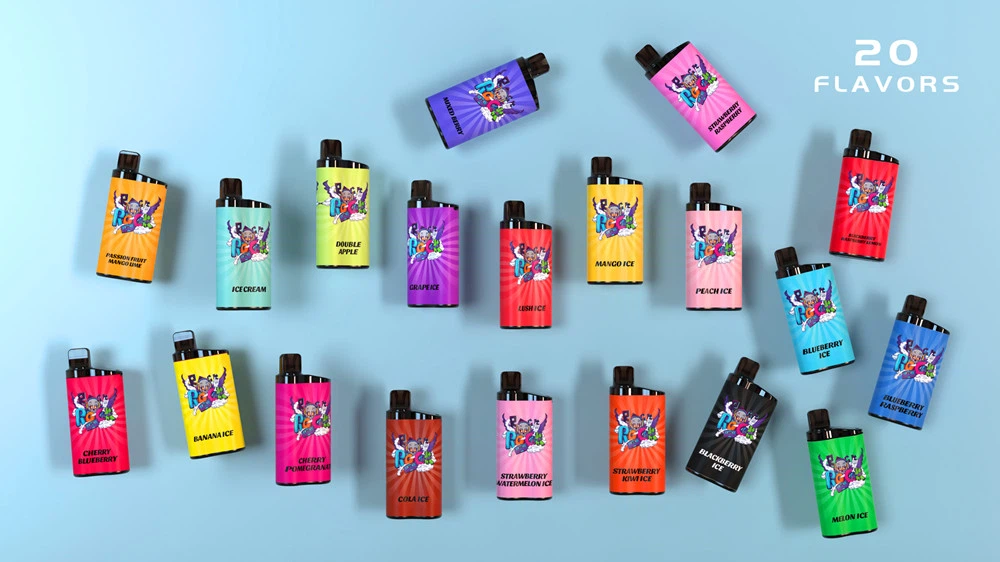 We have many years of practical operating experience, and established a complete quality assurance system runs through the entire process of manufacturing the Vape Pen Cartridge Vape Kit. We will meet and exceed customer needs with high-quality products and services. In the face of many difficulties and challenges, we have been going through thick and thin, forging ahead and working with all stakeholders to govern the standardized and compliant enterprises.
Hot Tags: vape pen cartridge vape kit, China, suppliers, manufacturers, factory, for sale, made in China, Refillable E Cigarette, juice flavors, E CIG, iget pod kit, pod kit, Made in China 2 4ml Disposable Electronic Cigarette IGET Vape IGET

subscribe
Get the latest product launches, promotions, and contests delivered straight to your inbox for free!
CONTACT US
Tel: 0086-0755 21053937
Jason: +86 18998906271
Service Time: 8:30am-12:30am, 2:00pm-6:00pm, Monday-Friday GMT+8
Address: 401, building 6, No. 161, Xingye 1st Road, Fenghuang community, Fuyong street, Bao'an District, Shenzhen, China