We have many years of Disposable Vaporizer Iget Bar Disposable E Cig Iget 3500 production experience, we can bring you the best products and services, so that you can rest assured. We will establish a global management concept and coordinate the development of domestic and international businesses. In today's free market, we win the trust of customers with professional product knowledge, fast delivery mode and perfect after-sales service. With good reputation and perfect quality management system, the company cooperates with many manufacturing enterprises at home and abroad to develop and produce, creates many brands, and achieves good market returns.
Specs
Size:41.2*19.5*94.5mm
Liquid Capacity: 12ml
Battery capacity: 1500 mAh
Nicotine by volume: 5%
1 case/200pcs (19.5kg)
Case size: 63.5x26.5x27.3cm
20 Flavors
1.Mango ice
2.Blueberry ie
3.Double apple
4.Strawberry watermelon ice
5.Ice cream
6.Strawberry kiwi ice
7.Cola ice
8.Grape ice
9.Blueberry raspberry
10.Peach Ice
11.Cherry Pomecranate
12.Lush Ice
13.Blackberry Ice
14.Mixed berry
15.Strawberry raspberry
16.Banana ice
17.Cherry blueberry
18.Blackberry raspberry lemon
19.Melon ice
20.Passion fruit mango lime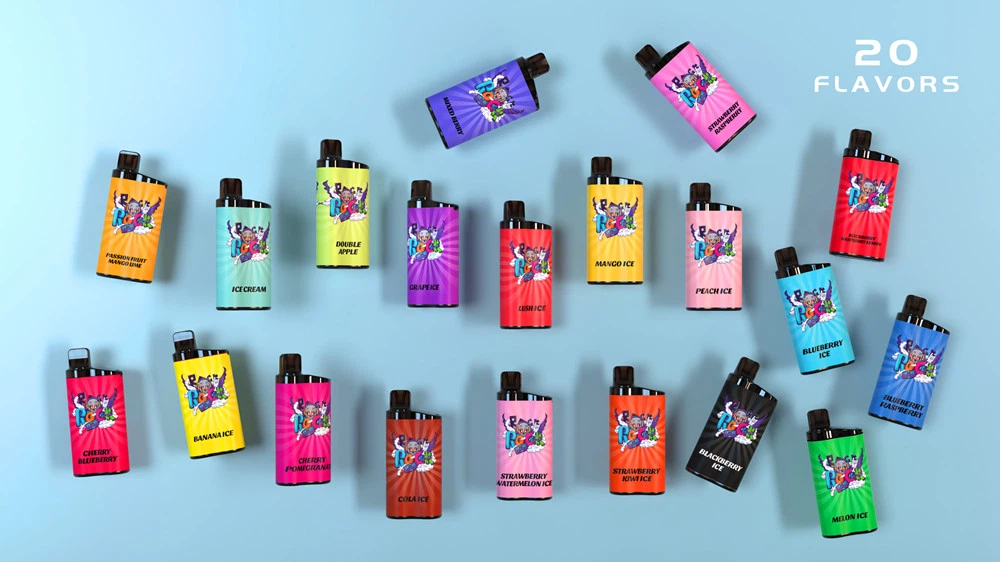 Our company adhers to the principle of integrity, we will establish a long-term good and stable cooperative relationship with customers with high-quality Disposable Vaporizer Iget Bar Disposable E Cig Iget 3500, reasonable price and perfect after-sales service. We continue to work hard so that customers can continue to gain benefits while enjoying our high-quality products. We use high-quality technical services to ensure the safety of each machine tool accessories, and use more mature solutions to solve every problem.
Hot Tags: disposable vaporizer IGET bar disposable e cig IGET 3500, China, suppliers, manufacturers, factory, for sale, made in China, iget king 2600 puffs, Safe Portable Disposable Vape, Pod System Electronic Cigarette, Disposable Pod Vape Kits, Ultra large Capacity Disposable Vape, Popular Vaping Cigarette Electronic I Get E Cigarette IGET Shion E CIGS Vape

subscribe
Get the latest product launches, promotions, and contests delivered straight to your inbox for free!
CONTACT US
Tel: 0086-0755 21053937
Jason: +86 18998906271
Service Time: 8:30am-12:30am, 2:00pm-6:00pm, Monday-Friday GMT+8
Address: 401, building 6, No. 161, Xingye 1st Road, Fenghuang community, Fuyong street, Bao'an District, Shenzhen, China