The group is deeply involved in the IGET dual disposable electronic cigarette Clearomizer industry chain, continuously developing and upgrading its brand. Adopting group operation and management, it has formed three core businesses: international trade, deep processing of agricultural products, and modern supply chain services. With our high-level talents, scientific management, excellent teams, and attentive service, our merchandise are favored by domestic and foreign customers. We serve our customers wholeheartedly with a good service attitude, experienced technical standards, and strong manufacturing capabilities. Over the years, we have been striving for survival by quality and promoting development by innovation, so that our company has embarked on the fast lane of rapid development.
Specs
Size:48.2x15.2x80mm
Liquid Capacity: 8ml
Battery capacity: 1000 mAh
Nicotine by volume:6%
Remark: 2 Flavors in 1 Device
1 case/300pcs (19kg)
Case size: 44.3*36*34cm
9 Flavors
1.Peach ice&Grape ice
2.Lush ice & mango ice
3.Blueberry ice& Pineapple ice
4.Blackberry ice&cherry ice
5.Eneergy drink& Cola ice
6.Blueberry raspberry& Strawberry Watermelon
7.Blackberry raspberry ice & Strawberry kiwi ice
8.Passion fruit mango ice &Mixed berry
9.Bubble gum & Mint ice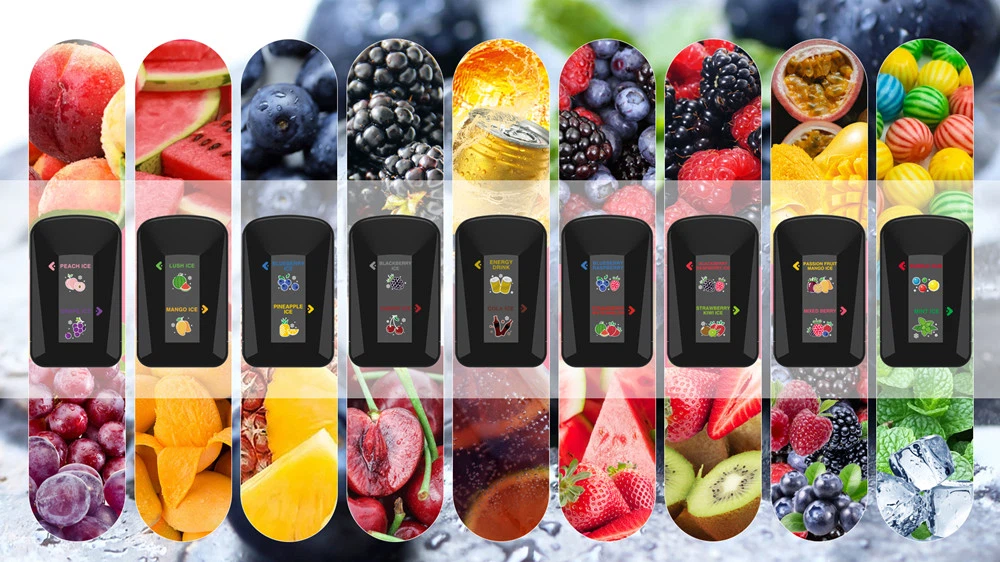 Our IGET dual disposable electronic cigarette Clearomizer is a perfect blend of perfect ideas, unique styles, humanized functions, excellent quality and good materials. We take the green development concept as the basis, and let green become the universal form of the development of the main business and the sign of high-quality development. As the times change, we will also face challenges, keep pace with the times, and continuously optimize our products and ourselves.
Hot Tags: IGET dual disposable electronic cigarette clearomizer, China, suppliers, manufacturers, factory, for sale, made in China, iget pod kit, Rechargeable Pod Electronic Cigarette, Beginner Friendly Disposable E Cigs, IGET KING, IGET Janna 350puffs Disposable Vape, IGET 1800

subscribe
Get the latest product launches, promotions, and contests delivered straight to your inbox for free!
CONTACT US
Tel: 0086-0755 21053937
Jason: +86 18998906271
Service Time: 8:30am-12:30am, 2:00pm-6:00pm, Monday-Friday GMT+8
Address: 401, building 6, No. 161, Xingye 1st Road, Fenghuang community, Fuyong street, Bao'an District, Shenzhen, China