We have always insisted on seeking survival and development by quality, and constantly exploring the development field of colorful disposable Vape vape juice flavors. Customer satisfaction and success are the most important yardsticks to measure our work performance. We focus on the coordinated development of company interests and social interests, and hope to achieve social harmony and progress. Our corporate purpose is to provide the customers with equivalent products and services. We continue to strengthen the personnel team ideology, style and capacity building to create a development force that is loyal to the enterprise and has high professionalism.
Specs
Size:48.2x15.2x80mm
Liquid Capacity: 8ml
Battery capacity: 1000 mAh
Nicotine by volume:6%
Remark: 2 Flavors in 1 Device
1 case/300pcs (19kg)
Case size: 44.3*36*34cm
9 Flavors
1.Peach ice&Grape ice
2.Lush ice & mango ice
3.Blueberry ice& Pineapple ice
4.Blackberry ice&cherry ice
5.Eneergy drink& Cola ice
6.Blueberry raspberry& Strawberry Watermelon
7.Blackberry raspberry ice & Strawberry kiwi ice
8.Passion fruit mango ice &Mixed berry
9.Bubble gum & Mint ice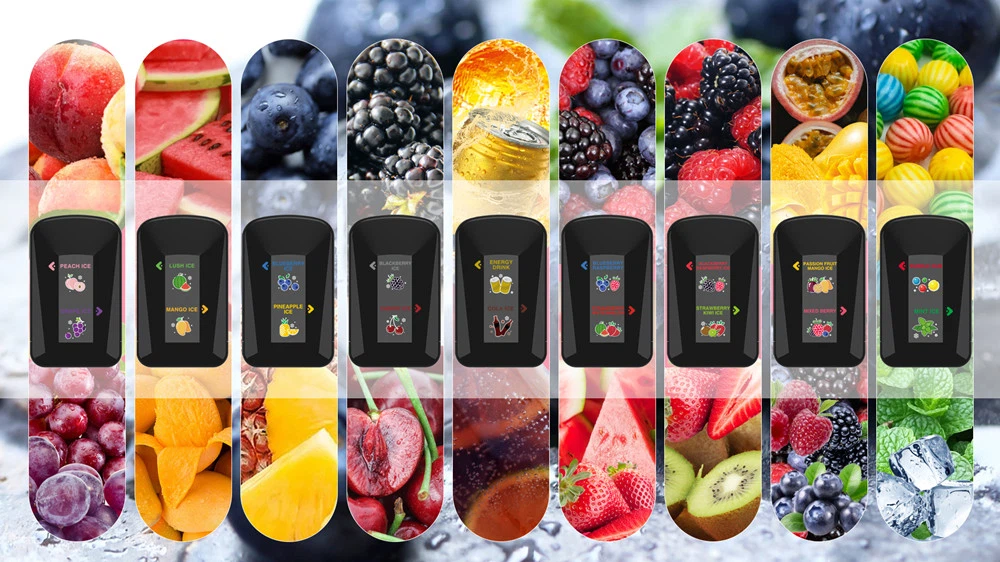 We learn and adopt advanced technology to transform our own series of colorful disposable Vape vape juice flavors and achieve technological leapfrogging. We are not customers, but we pursue quality and service with customers' eyes. Over the years, we have attached great importance to market development and pursued the concept of integrity first and service first.
Hot Tags: colorful disposable vape vape juice flavors, China, suppliers, manufacturers, factory, for sale, made in China, IGET Janna Disposable Electronic Cigarette Vape Shop Disposable Vape Pens Online, IGET 600, Portable Pre Charged Vape, Disposable Atomizer E Cigarettes, IGET Mega Disposable Electronic Cigarette E CIGS, DISPOSABLE VAPE

subscribe
Get the latest product launches, promotions, and contests delivered straight to your inbox for free!
CONTACT US
Tel: 0086-0755 21053937
Jason: +86 18998906271
Service Time: 8:30am-12:30am, 2:00pm-6:00pm, Monday-Friday GMT+8
Address: 401, building 6, No. 161, Xingye 1st Road, Fenghuang community, Fuyong street, Bao'an District, Shenzhen, China