Create value for customers and employees and create social benefits' is our business philosophy. We adhere to this purpose, devote ourselves to technological innovation, improve market competitiveness, and strive to be the pioneer of fruit best cartridge vape device industry. We provide our employees with a platform of career value and more opportunities for exercise and development. We know that safety is the cornerstone of all enterprise work, so we always insist on safe production. One-stop procurement, independent production, with the same quality and excellent price, can provide our customers with time-saving, labor-saving and money-saving services.
Specs
Size:48.2x15.2x80mm
Liquid Capacity: 8ml
Battery capacity: 1000 mAh
Nicotine by volume:6%
Remark: 2 Flavors in 1 Device
1 case/300pcs (19kg)
Case size: 44.3*36*34cm
9 Flavors
1.Peach ice&Grape ice
2.Lush ice & mango ice
3.Blueberry ice& Pineapple ice
4.Blackberry ice&cherry ice
5.Eneergy drink& Cola ice
6.Blueberry raspberry& Strawberry Watermelon
7.Blackberry raspberry ice & Strawberry kiwi ice
8.Passion fruit mango ice &Mixed berry
9.Bubble gum & Mint ice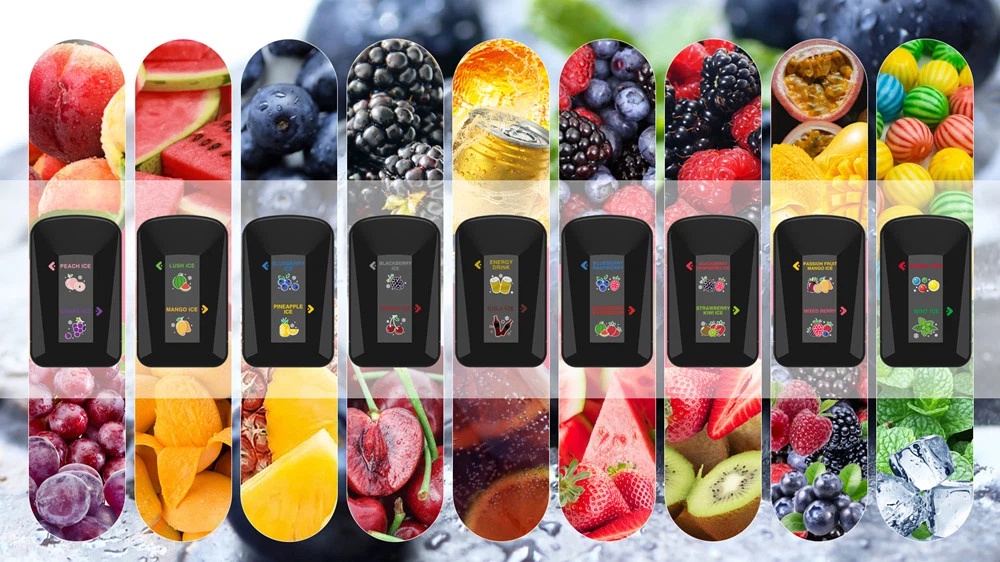 Through rapid response to market changes, we better serve the market and solve the problem of increasing people's actual demand for fruit best cartridge vape device. In recent years, the company has devoted itself to exploring the market and its business has spread all over the country. Our strategic goal is to emphasize the independent research and development of products, the independent construction of internal and external sales networks, and the improvement of management.
Hot Tags: fruit best cartridge vape device, China, suppliers, manufacturers, factory, for sale, made in China, IGET Plus Disposable Electronic Cigarette E Cig, E CIG, IGET PLUS 1200, IGET MAX, Safe Portable Disposable Vape, IGET Legend IGET 4000 Puffs Electronic Cigarette

subscribe
Get the latest product launches, promotions, and contests delivered straight to your inbox for free!
CONTACT US
Tel: 0086-0755 21053937
Jason: +86 18998906271
Service Time: 8:30am-12:30am, 2:00pm-6:00pm, Monday-Friday GMT+8
Address: 401, building 6, No. 161, Xingye 1st Road, Fenghuang community, Fuyong street, Bao'an District, Shenzhen, China