Our company has excellent production equipment, mature technology, stable Iget dual Vaporizer Hot Sale 2100 Puff E Cigerattedisposable quality and reasonable price. Our core values are the highest guidelines and basis for all actions in reaching our vision. With pragmatic spirit and honest labor, we make our products of the best quality and our service optimal. A win-win situation is our unremitting pursuit and eternal purpose.
Specs
Size:48.2x15.2x80mm
Liquid Capacity: 8ml
Battery capacity: 1000 mAh
Nicotine by volume:6%
Remark: 2 Flavors in 1 Device
1 case/300pcs (19kg)
Case size: 44.3*36*34cm
9 Flavors
1.Peach ice&Grape ice
2.Lush ice & mango ice
3.Blueberry ice& Pineapple ice
4.Blackberry ice&cherry ice
5.Eneergy drink& Cola ice
6.Blueberry raspberry& Strawberry Watermelon
7.Blackberry raspberry ice & Strawberry kiwi ice
8.Passion fruit mango ice &Mixed berry
9.Bubble gum & Mint ice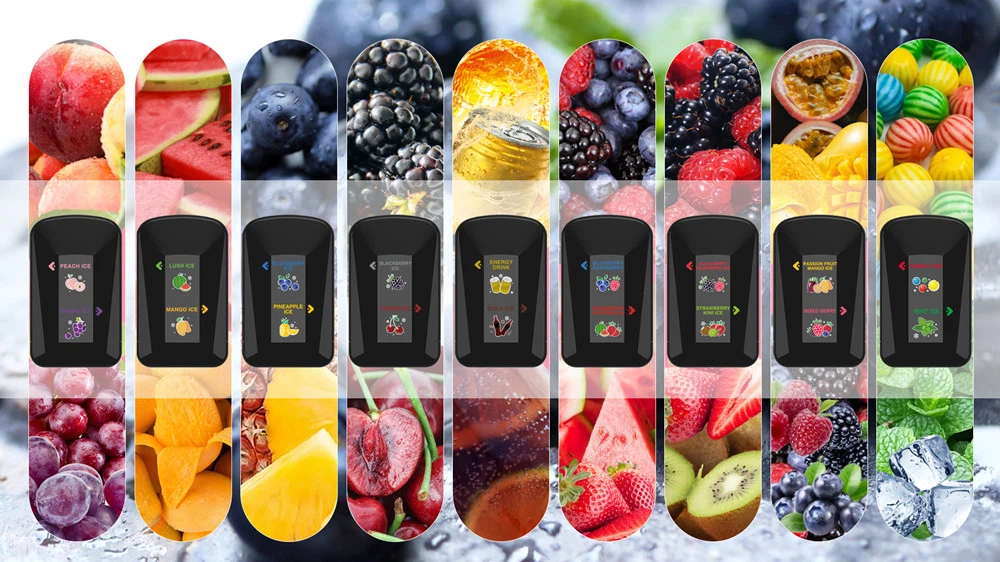 Like a result of ours specialty and repair consciousness, our enterprise has won a superb popularity amid buyers everywhere in the environment for Iget dual Vaporizer Hot Sale 2100 Puff E Cigerattedisposable. We focus on promoting our own reform, innovating the value of the industry, enhancing our innovation capabilities, and focusing on improving our competitiveness, innovation, control, influence and risk resistance. We have now established a complete product development and product marketing application management system.
Hot Tags: IGET dual vaporizer hot sale 2100 puff e cigerattedisposable vape, China, suppliers, manufacturers, factory, for sale, made in China, IGET Legend Disposable Electronic Cigarette IGET Vape Disposable Vape Device, Portable Disposable Vape Pen, IGET 2600, Classic Disposable E Cigarette, IGET Bar Disposable Electronic Cigarette, Non Refillable Electronic Cigarette Pen

subscribe
Get the latest product launches, promotions, and contests delivered straight to your inbox for free!
CONTACT US
Tel: 0086-0755 21053937
Jason: +86 18998906271
Service Time: 8:30am-12:30am, 2:00pm-6:00pm, Monday-Friday GMT+8
Address: 401, building 6, No. 161, Xingye 1st Road, Fenghuang community, Fuyong street, Bao'an District, Shenzhen, China