We have to keep pace with the development of science and technology in terms of creativity in product design and development, production technology and manufacturing process of the World Popular Vaping Cigarette Electronic I Get E-Cigarette. Externally, we are committed to benefiting the world by giving back to our customers and society. Service is the most expensive product in the world, so the best service is no service, and the best service is no service. For many years, we have been working hard to improve the quality of our own brand products, reduce the failure rate and after-sales service, because we know that only the ultimate satisfaction of the customers is the proof of doing the work well. The company can also develop and design products with special requirements according to user needs, and at the same time provide users with technical advice and solve related problems.
Specs
Size:48.2x15.2x80mm
Liquid Capacity: 8ml
Battery capacity: 1000 mAh
Nicotine by volume:6%
Remark: 2 Flavors in 1 Device
1 case/300pcs (19kg)
Case size: 44.3*36*34cm
9 Flavors
1.Peach ice&Grape ice
2.Lush ice & mango ice
3.Blueberry ice& Pineapple ice
4.Blackberry ice&cherry ice
5.Eneergy drink& Cola ice
6.Blueberry raspberry& Strawberry Watermelon
7.Blackberry raspberry ice & Strawberry kiwi ice
8.Passion fruit mango ice &Mixed berry
9.Bubble gum & Mint ice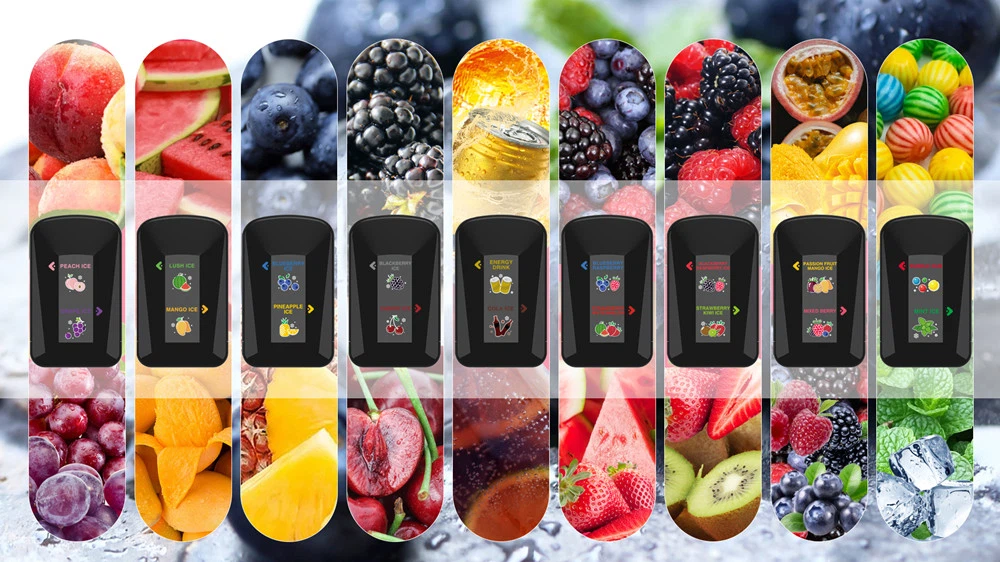 There is no doubt that modern and standardized production is an advantage. We have a whole process quality monitoring system, so that every detail is impeccable and every World Popular Vaping Cigarette Electronic I Get E-Cigarette is of extraordinary quality. After years of innovation and development, with the continuous exploration, research and application of technology, focusing on the advantages of talents, our company has risen rapidly. We carry out the management policy of creating a green, healthy and happy development environment and forging a scientific, rigorous and efficient century-old enterprise.
Hot Tags: world popular vaping cigarette electronic i get e-cigarette IGET dual, China, suppliers, manufacturers, factory, for sale, made in China, DISPOSABLE ELETRONIC CIGARETTE, IGET Vape Disposable Vape Device 4000 Puffs, E Cig Product IGET Bar China IGET 2100 with 12ml, Portable Non Refillable E Cigarette Stick, IGET 2600, Ultra Premium Disposable Vaporizer

subscribe
Get the latest product launches, promotions, and contests delivered straight to your inbox for free!
CONTACT US
Tel: 0086-0755 21053937
Jason: +86 18998906271
Service Time: 8:30am-12:30am, 2:00pm-6:00pm, Monday-Friday GMT+8
Address: 401, building 6, No. 161, Xingye 1st Road, Fenghuang community, Fuyong street, Bao'an District, Shenzhen, China