Our Rechargeable Single Use Vape is technologically advanced domestically and has reached international advanced standards, and thus is favored by domestic and international users. Products are the life of enterprises. The development of enterprises comes from the continuous innovation of products. The company scientifically plans the medium and long-term development strategy, strives to improve the strength of scientific research and development and the soft environment, and continues to strengthen the introduction of talents. The code of conduct of enterprise ethics is the concrete action of enterprise morality and the code of action for the practice of enterprise moral concept.
Specs
Size: 112*20*12mm
Liquid Capacity: 2ml
Battery capacity: 350mAh
Nicotine by volume: 6%
Device:1pcs
Remarks: recharge more than 300 times, the POD can be replaced
1 case/300pcs (18.5kg)
Case size: 48*39.5*30.5cm
3 Flavors+3 Colors
Grape Freeze+(Black)
Iced Blueberry+ (Blue)
Lush Fruit+ (Red)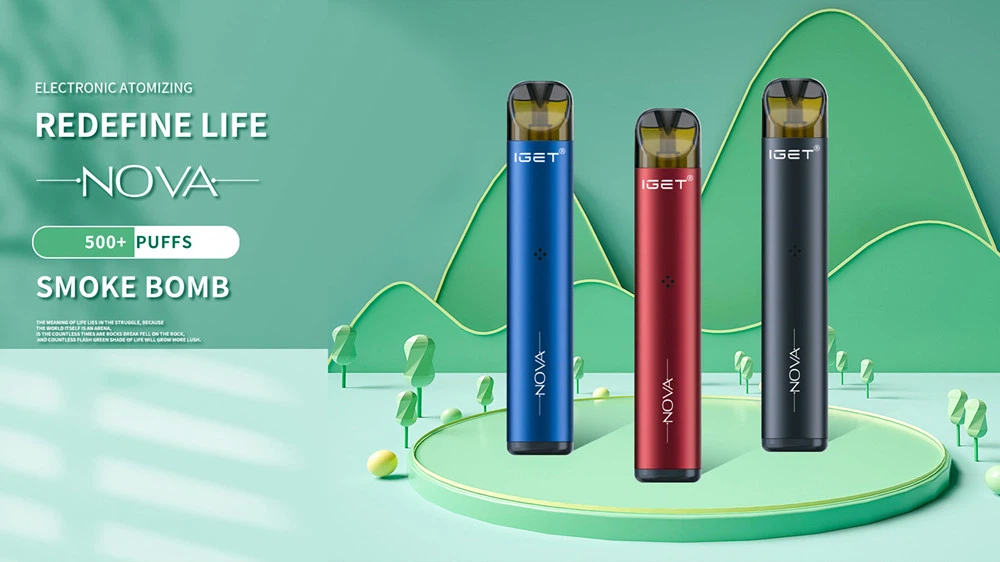 Our Rechargeable Single Use Vape come from the creativity of the R&D team, turning their wisdom into products. Our company is an elite team composed of value creators. For a long time, the company has been focusing on talent cultivation and has built a team with a reasonable structure and strong technical force.
Hot Tags: rechargeable single use vape, China, suppliers, manufacturers, factory, for sale, made in China, vaping, IGET, Portable Disposable E Cigarette, compact E cig, Iget Vape Shion, Ecigs

subscribe
Get the latest product launches, promotions, and contests delivered straight to your inbox for free!
CONTACT US
Tel: 0086-0755 21053937
Jason: +86 18998906271
Service Time: 8:30am-12:30am, 2:00pm-6:00pm, Monday-Friday GMT+8
Address: 401, building 6, No. 161, Xingye 1st Road, Fenghuang community, Fuyong street, Bao'an District, Shenzhen, China