In order to ensure that Refillable Vape enjoy high-quality and high-reliability products, the company always pays attention to the development of the industry. Our employees have good professional ethics, strong professionalism and sense of responsibility, and strong working principles. In the future, the company will base on the existing resources and brand advantages, and further grasp the industry trends. We pursue growth as our development goal and develop strategic plans to target the core needs of our customers.
Specs
Size: 112*20*12mm
Liquid Capacity: 2ml
Battery capacity: 350mAh
Nicotine by volume: 6%
Device:1pcs
Remarks: recharge more than 300 times, the POD can be replaced
1 case/300pcs (18.5kg)
Case size: 48*39.5*30.5cm
3 Flavors+3 Colors
Grape Freeze+(Black)
Iced Blueberry+ (Blue)
Lush Fruit+ (Red)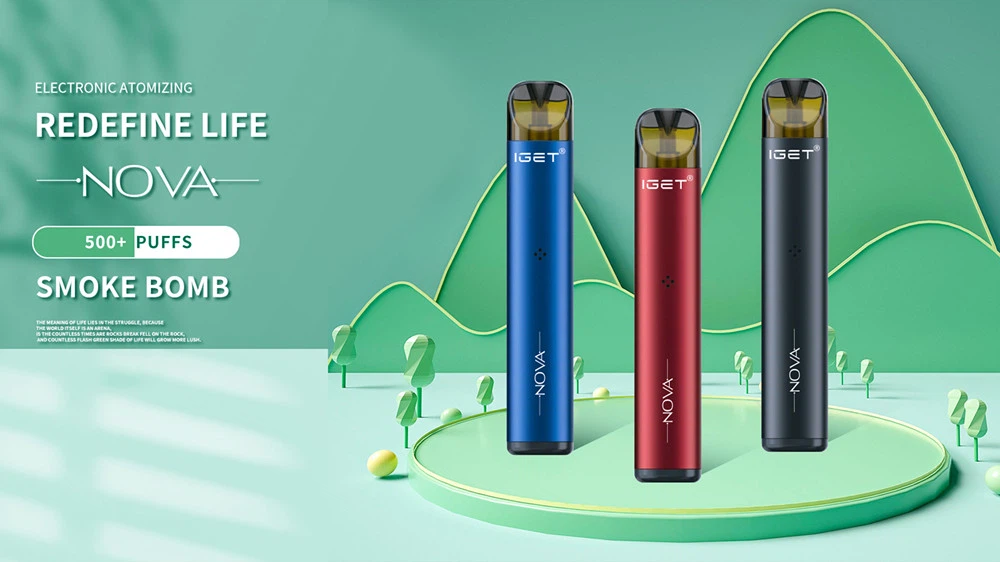 The growth of our company also drives the vigorous development of Refillable Vape management industry and contributes our strength to the economy and society. We insist on the cultural connotation, cultural penetration and cultural power to unify the concepts, thoughts, morals and values of all company staff, thus forming a strong cohesion, affinity, creativity and vitality. Rules are the guarantee of an orderly and efficient business, thus our business activities are carried out in strict accordance with regulations.
Hot Tags: refillable vape, China, suppliers, manufacturers, factory, for sale, made in China, LEGEND 4000 PUFFS, IGET Nova Disposable Vape Best Selling Electronic Cigarette Portable E Cig, Portable Pre Charged Vape, IGET Dual Vaporizer Hot Sale 2100 Puff E Cigerattedisposable Vape, IGET, IGET Shion IGET 600 Disposable Vape IGET

subscribe
Get the latest product launches, promotions, and contests delivered straight to your inbox for free!
CONTACT US
Tel: 0086-0755 21053937
Jason: +86 18998906271
Service Time: 8:30am-12:30am, 2:00pm-6:00pm, Monday-Friday GMT+8
Address: 401, building 6, No. 161, Xingye 1st Road, Fenghuang community, Fuyong street, Bao'an District, Shenzhen, China