We have formed a set of scientific and effective talent training mechanism, and the goal and mission of the enterprise have united a group of employees who are interested in playing as this Disposable Pod Vape Kits industry. Our goal is to make products that the market needs and consumers want, with superior performance, reasonable price and long service life. While optimizing and strengthening the top-level design of technological innovation in enterprises, we continue to improve the way of innovation organization. We insist on honesty as the cornerstone, relying on efficient operation mechanism and innovative exploration spirit to create value for our customers and partners, and achieve a win-win situation for all parties!
Specs
Size: 112*20*12mm
Liquid Capacity: 2ml
Battery capacity: 350mAh
Nicotine by volume: 6%
Device:1pcs
Remarks: recharge more than 300 times, the POD can be replaced
1 case/300pcs (18.5kg)
Case size: 48*39.5*30.5cm
3 Flavors+3 Colors
Grape Freeze+(Black)
Iced Blueberry+ (Blue)
Lush Fruit+ (Red)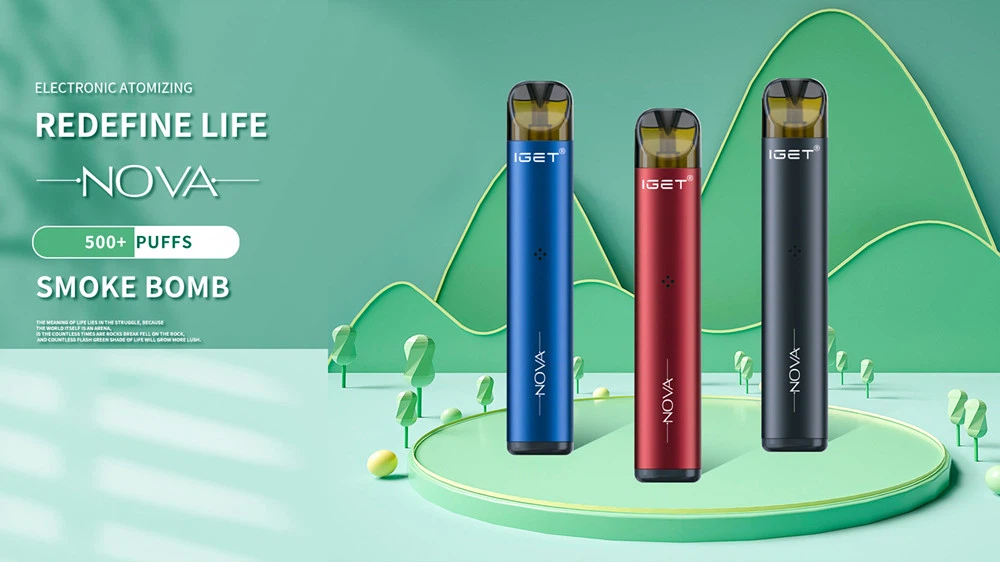 Our company perseveres in values, always adheres to one goal, and vigorously promotes Disposable Pod Vape Kits upgrading and innovation. In order to accelerate the rapid development of our company, wewill advance with the times and carry forward the spirit of enterprise and business philosophy, and provide you with premium products and services. We actively integrate into the development of society and work together with stakeholders to promote green and sustainable development.
Hot Tags: disposable pod vape kits, China, suppliers, manufacturers, factory, for sale, made in China, Ultra Thin Disposable E cig, Rechargeable Single Use Vape, IGET 3500 PUFFS, Disposable E Cigs, Ultra Thin Disposable Vape Pen, IGET LEGEND

subscribe
Get the latest product launches, promotions, and contests delivered straight to your inbox for free!
CONTACT US
Tel: 0086-0755 21053937
Jason: +86 18998906271
Service Time: 8:30am-12:30am, 2:00pm-6:00pm, Monday-Friday GMT+8
Address: 401, building 6, No. 161, Xingye 1st Road, Fenghuang community, Fuyong street, Bao'an District, Shenzhen, China