Our pocket disposable vape kit remains as good as the samples we send, and we can promise that there will be no degradation in quality. We implement a safety system for all finished products to ensure the stability and reliability of product quality. The original driving force of our company is our well-trained, reasonably structured, energetic and experienced, dynamic and vigorous technological team. We make the quality culture permeate every field and become a conscious behavior of the company's employees.
Specs
Size: 112*20*12mm
Liquid Capacity: 2ml
Battery capacity: 350mAh
Nicotine by volume: 6%
Device:1pcs
Remarks: recharge more than 300 times, the POD can be replaced
1 case/300pcs (18.5kg)
Case size: 48*39.5*30.5cm
3 Flavors+3 Colors
Grape Freeze+(Black)
Iced Blueberry+ (Blue)
Lush Fruit+ (Red)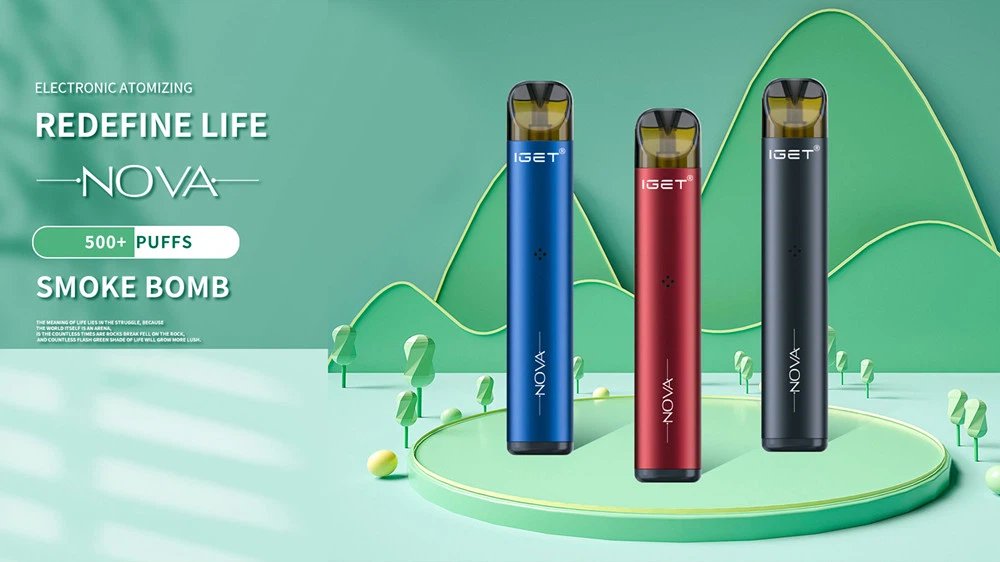 Our company attaches great importance to new pocket disposable vape kit development, collecting the latest industry information and grasping the market dynamics. We insist on high-quality development and continue to pursue the leading position in service and product quality. In the long-term development process, we have established long-term good partnerships with many large domestic and foreign manufacturers with excellent product quality, good product performance, and high-quality service system. We also sincerely welcome domestic and foreign customers to come to our company for inspection, visit and technical exchanges!
Hot Tags: pocket disposable vape kit, China, suppliers, manufacturers, factory, for sale, made in China, Ultra compact E cig, Round Disposable E Cigarette, Flavored Disposable, IGET Legend Disposable Electronic Cigarette IGET Vape Disposable Vape Device, IGET Dual 2100 I Get Double Flavors Disposable Vape, Ultra large Capacity Disposable Vape

subscribe
Get the latest product launches, promotions, and contests delivered straight to your inbox for free!
CONTACT US
Tel: 0086-0755 21053937
Jason: +86 18998906271
Service Time: 8:30am-12:30am, 2:00pm-6:00pm, Monday-Friday GMT+8
Address: 401, building 6, No. 161, Xingye 1st Road, Fenghuang community, Fuyong street, Bao'an District, Shenzhen, China