We continue to strengthen the construction of the technological innovation system to ensure the quality and credibility of our Pocket E Cig Best Disposable Vapes, always taking the requirements of customers at heart to provide them with reliable, high-quality and inexpensive products and services. We insist on winning with quality, pursuing excellent performance, strengthening technological innovation, actively exploring the market, fulfilling social responsibility and serving customers wholeheartedly. Our company takes science and technology as the first priority and pays attention to the construction of R&D team, which rapidly improves the precision and quality stability of our products. Our good customer relationship and management mechanism will promote the lasting development of the company.
Specs
Size: 92.4*14.5*14.5mm
Liquid Capacity: 2.4ml
Battery capacity: 400mAh
Nicotine by volume: 6%
1 case/600pcs (17.5kg)
Case size: 54.5*32.5*25cm
26 Flavors
1.Apple 2.Banana ice
3.Blue razz 4.Blueberry ice
5.Bubble gum 6. Blackberry ice
7.CantAloupe 8.Cool mint
9.Cola ice 10.Classic tobacco
11.Cinnamon 12.Cranberry ice
13.Flavor burst 14. Grape
15.Lush ice 16.Lychee Ice
17.Mystery fruit 18. Mango
19.Mixed fruit 20.Pink Lemonade
21.Pineapple ice 22.Peach Ice
23.Passion fruit 24. Strawberry
25.Starwberry watermelon 26.Very berry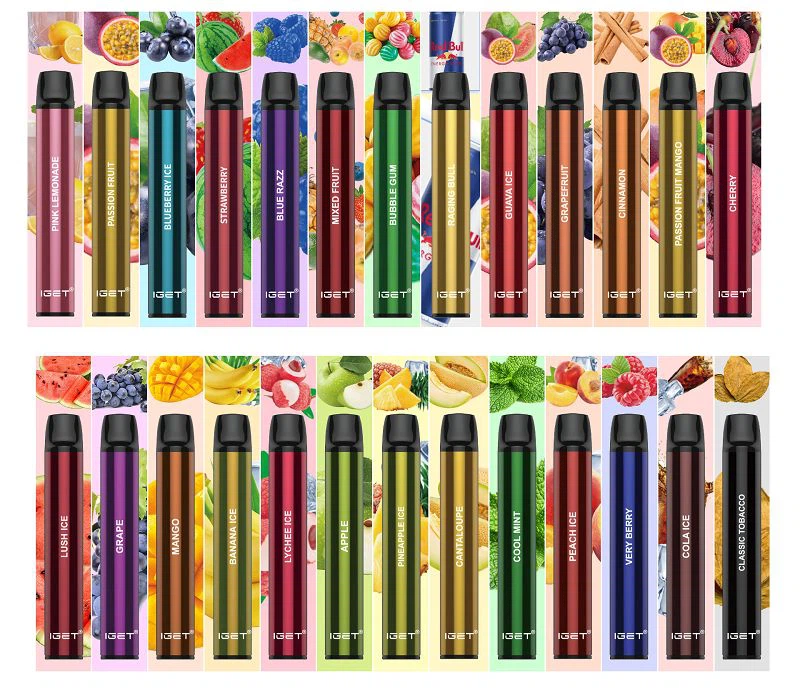 Our company takes providing high-quality products and high-quality after-sales service as its own responsibility and is committed to the development and sales of high-tech Pocket E Cig Best Disposable Vapes. If you need any of our products, or have other items to be produced, please send us your inquiries, samples or detailed drawings. With rigorous design, reliable quality and honest culture, we have established good relationships with customers all over the world and enjoy a good reputation.
Hot Tags: pocket e cig best disposable vapes, China, suppliers, manufacturers, factory, for sale, made in China, IGET LEGEND, Pocket Disposable Vape Kit, Portable Mini Disposable Vape, Non Refillable Electronic Cigarette Pen, Non rechargeable One Time Use E Cigs, Refillable E Cigarette

subscribe
Get the latest product launches, promotions, and contests delivered straight to your inbox for free!
CONTACT US
Tel: 0086-0755 21053937
Jason: +86 18998906271
Service Time: 8:30am-12:30am, 2:00pm-6:00pm, Monday-Friday GMT+8
Address: 401, building 6, No. 161, Xingye 1st Road, Fenghuang community, Fuyong street, Bao'an District, Shenzhen, China