We insist on leading technology, quality-oriented, professional technology to solve the needs of customers, and strive to provide our customers with excellent quality IGET 350 PUFFS Disposable Electronic Cigarette and service. No pain no gain. Scientific operation and management have enabled the company to continuously develop its production scale and production capacity. Our corporate tenet is that quality is the foundation of our company and innovation is the source of a strong company. Strategy is the foundation of an enterprise's success. It is a plan, which can integrate the enterprise's goals and policies, and make the enterprise put into action consistently.
Specs
Size: 81*20*12mm
Liquid Capacity: 1.6ml
Battery capacity: 280mAh
Nicotine by volume: 5%
1 case/600pcs (14kg)
Case size: 45*39.5*29.5cm
16 Flavors
1.Watermelom 2.Grape
3.Mango 4.Apple
5.Lychee Ice 6.Banana ice
7.Pineapple ice 8.CantAloupe
9.Cool mint 10.Peach Ice
11.Cola ice 12.Classic tobacco
13.Strawberry 14.Blueberry ice
15.Orange ice 16.Passion fruit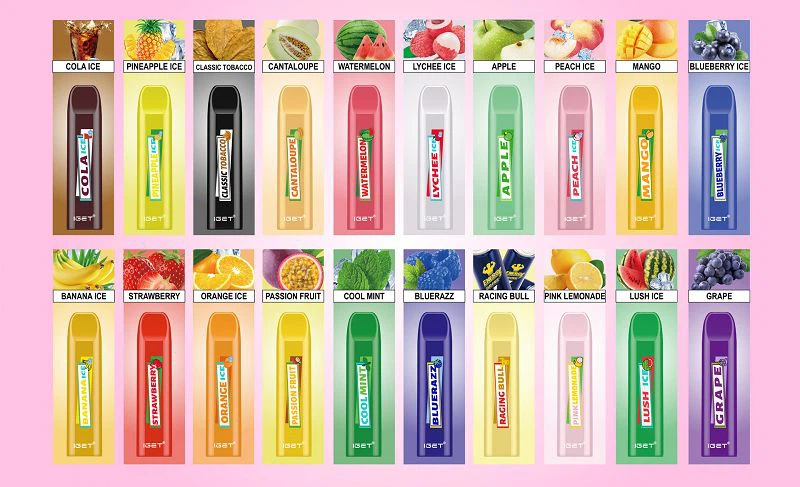 To create first-class quality and build an international brand, our company is committed to becoming the first choice of global IGET 350 PUFFS Disposable Electronic Cigarette. If necessary, welcome to contact us by our website or phone consultation, we will be happy to serve you. According to the specific situation of each employee, we help employees tailor a career plan that suits them.
Hot Tags: IGET 350 puffs disposable electronic cigarette, China, suppliers, manufacturers, factory, for sale, made in China, Portable Mini Disposable Vape, IGET Best Product IGET Bar Disposable Vape Kit IGET 3500, IGET Dual Disposable Electronic Cigarette Clearomizer, Tube Disposable E Cigarette, Ecigs, Buttonless Disposable E Cigarette

subscribe
Get the latest product launches, promotions, and contests delivered straight to your inbox for free!
CONTACT US
Tel: 0086-0755 21053937
Jason: +86 18998906271
Service Time: 8:30am-12:30am, 2:00pm-6:00pm, Monday-Friday GMT+8
Address: 401, building 6, No. 161, Xingye 1st Road, Fenghuang community, Fuyong street, Bao'an District, Shenzhen, China