We consider it our responsibility to maintain the superior quality of our Ultra Thin Disposable E-cig and reasonable prices, but never as a means of competition. We have achieved rapid and steady development, excellent business performance and mature brand image with the entrepreneurial spirit of "Dare to be the first and create the first-class" as the spur. We will always stick in providing excellent quality and professional service to our customers. Thank you for your attention and welcome to contact with us at anytime and anywhere! In the process of introducing, digesting, absorbing and innovating new technologies, we have formed our own unique core industrial chain.
Specs
Size: 81*20*12mm
Liquid Capacity: 1.6ml
Battery capacity: 280mAh
Nicotine by volume: 5%
1 case/600pcs (14kg)
Case size: 45*39.5*29.5cm
16 Flavors
1.Watermelom 2.Grape
3.Mango 4.Apple
5.Lychee Ice 6.Banana ice
7.Pineapple ice 8.CantAloupe
9.Cool mint 10.Peach Ice
11.Cola ice 12.Classic tobacco
13.Strawberry 14.Blueberry ice
15.Orange ice 16.Passion fruit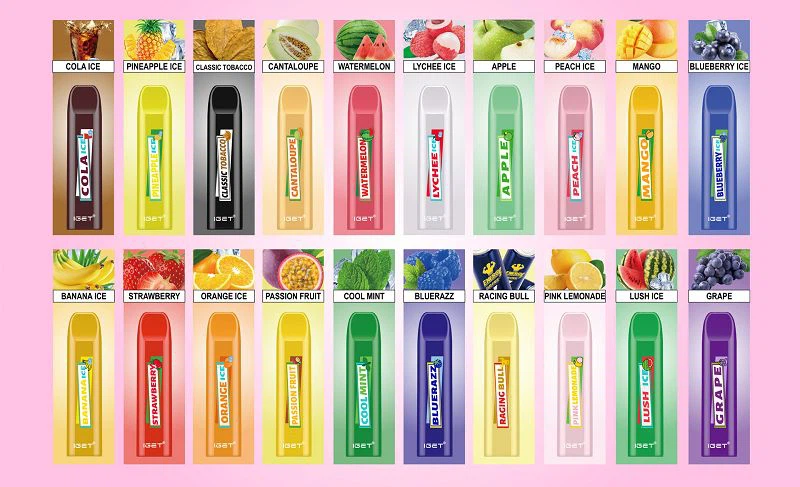 Our employees regard the company as their home. They put forward excellent new suggestions to improve the quality of Ultra Thin Disposable E-cig. Always pay attention to the market dynamics, strive for the interests of customers, adopt solutions. The perfect quality management and control system ensures the product quality of the enterprise and creates the cornerstone of continuous improvement and sustainable development for the company.
Hot Tags: ultra thin disposable e-cig, China, suppliers, manufacturers, factory, for sale, made in China, Pocket Sized Disposable E cig Pen, IGET 3000, Portable Non Refillable E Cigarette Stick, DISPOSABLE VAPE, Ultra Thin Disposable E cig, Portable Disposable Vape

subscribe
Get the latest product launches, promotions, and contests delivered straight to your inbox for free!
CONTACT US
Tel: 0086-0755 21053937
Jason: +86 18998906271
Service Time: 8:30am-12:30am, 2:00pm-6:00pm, Monday-Friday GMT+8
Address: 401, building 6, No. 161, Xingye 1st Road, Fenghuang community, Fuyong street, Bao'an District, Shenzhen, China