We have established a good reputation and credibility in the Iget dual 2100 I Get double flavors Disposable Vape industry and in the minds of our customers. Our company will be honest attitude for domestic and foreign customers to provide better quality and service. Our web-site shows the latest and complete information and facts about our merchandise list and company. We combine the opinions of customers and the needs of the company for products, and constantly improve the production process, and strive to make customers 100% satisfied.
Specs
Size:48.2x15.2x80mm
Liquid Capacity: 8ml
Battery capacity: 1000 mAh
Nicotine by volume:6%
Remark: 2 Flavors in 1 Device
1 case/300pcs (19kg)
Case size: 44.3*36*34cm
9 Flavors
1.Peach ice&Grape ice
2.Lush ice & mango ice
3.Blueberry ice& Pineapple ice
4.Blackberry ice&cherry ice
5.Eneergy drink& Cola ice
6.Blueberry raspberry& Strawberry Watermelon
7.Blackberry raspberry ice & Strawberry kiwi ice
8.Passion fruit mango ice &Mixed berry
9.Bubble gum & Mint ice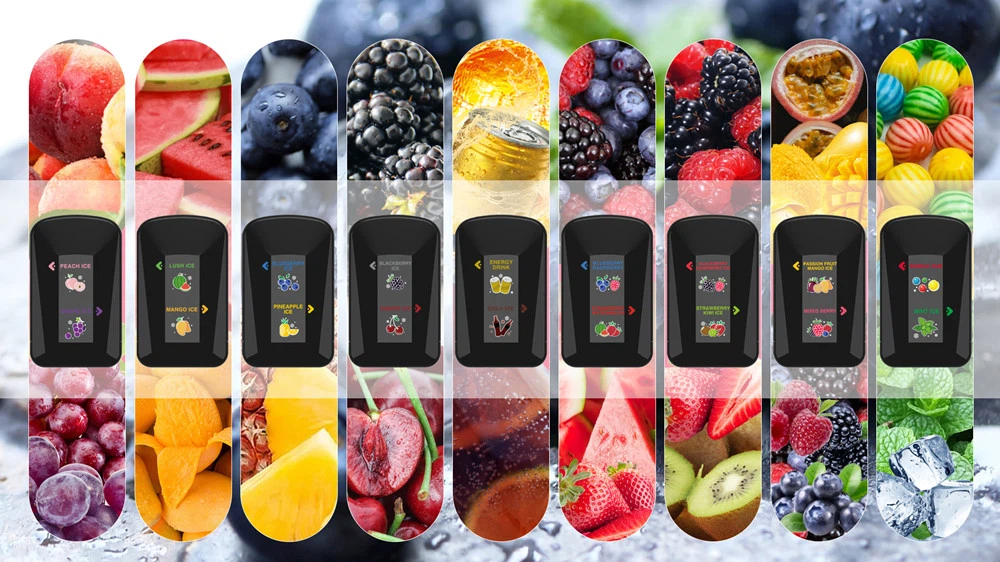 Focus on the R&D, sales and technical services of Iget dual 2100 I Get double flavors Disposable Vape, we provide customers with 'private customized' services! All employees of the company will march towards a new journey with a more active fighting spirit and step into a new milestone. With the continuous development and growth of the company, our customer expectations continue to improve, the types of business increase rapidly, and the network scale continues to increase.
Hot Tags: iget dual 2100 puffs wholesale double flavors disposable vape, China, suppliers, manufacturers, factory, for sale, made in China, Portable Single use E cigarettes, iget rechargeable, Pre charged Pod Electronic Cigarette, Popular Vaping Cigarette Electronic I Get E Cigarette IGET Shion E CIGS Vape, Refillable E Cigarette, Non refillable E cigs

subscribe
Get the latest product launches, promotions, and contests delivered straight to your inbox for free!
CONTACT US
Tel: 0086-0755 21053937
Jason: +86 18998906271
Service Time: 8:30am-12:30am, 2:00pm-6:00pm, Monday-Friday GMT+8
Address: 401, building 6, No. 161, Xingye 1st Road, Fenghuang community, Fuyong street, Bao'an District, Shenzhen, China