We aim to become a leading supplier in the field of Non-rechargeable One Time Use E cigs, and we can provide customers with the highest quality, most professional and most satisfactory services. The company follows the policy of 'all around quality, ensuring customer satisfaction', training sales teams, expanding various channels, and setting up sales networks in major cities across the country. The company joins hands with scientific research institutions to continuously improve and innovate, continuously help users to succeed, and continue to create more value for users. Not only does it win the recognition and trust of users, it is the driving force that motivates us to do better. We hope to ensure that the total number, structure, quality and capability of talents match the business development of the company.
Specs
Size:41.2*19.5*94.5mm
Liquid Capacity: 12ml
Battery capacity: 1500 mAh
Nicotine by volume: 5%
1 case/200pcs (19.5kg)
Case size: 63.5x26.5x27.3cm
20 Flavors
1.Mango ice
2.Blueberry ie
3.Double apple
4.Strawberry watermelon ice
5.Ice cream
6.Strawberry kiwi ice
7.Cola ice
8.Grape ice
9.Blueberry raspberry
10.Peach Ice
11.Cherry Pomecranate
12.Lush Ice
13.Blackberry Ice
14.Mixed berry
15.Strawberry raspberry
16.Banana ice
17.Cherry blueberry
18.Blackberry raspberry lemon
19.Melon ice
20.Passion fruit mango lime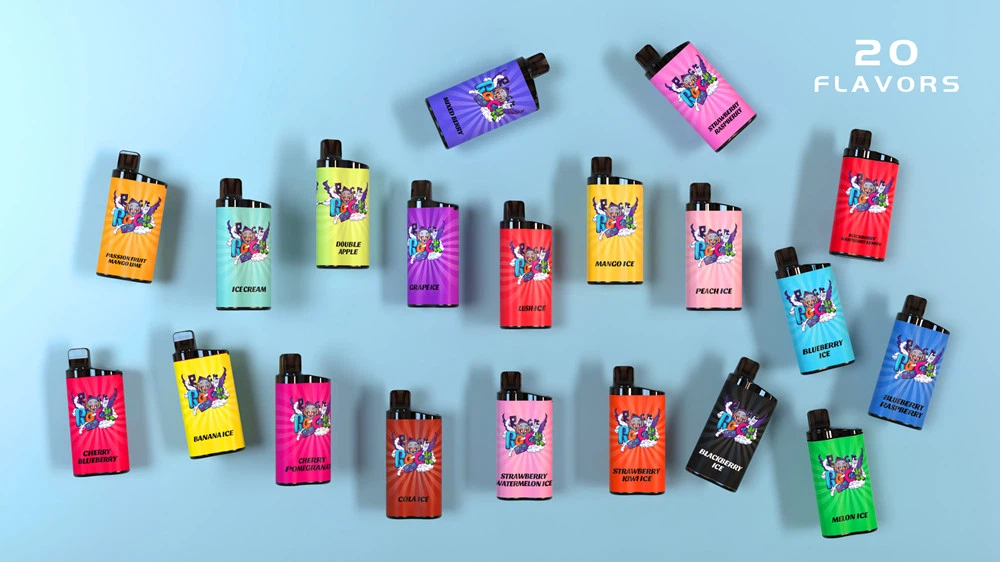 We have been adhering to the 'survival by quality and development by reputation' business purposes to serve our customers. We provide personalized Non-rechargeable One Time Use E cigs design for customers in the industry and meet the needs of customers with high-quality and assured products. We provide professional, all-round and personalized supply chain services to our global customers to enhance our core competitiveness and maximize value creation. The mission of our company is to provide the highest quality products with best price.
Hot Tags: non-rechargeable one time use e cigs, China, suppliers, manufacturers, factory, for sale, made in China, Rechargeable Pod Electronic Cigarette, IGET 3500 PUFFS, Pre Charged Disposable Electronic Cigarette, double flavor, User friendly Disposable Electronic Cigarette, Non rechargeable Disposable E Cigarette

subscribe
Get the latest product launches, promotions, and contests delivered straight to your inbox for free!
CONTACT US
Tel: 0086-0755 21053937
Jason: +86 18998906271
Service Time: 8:30am-12:30am, 2:00pm-6:00pm, Monday-Friday GMT+8
Address: 401, building 6, No. 161, Xingye 1st Road, Fenghuang community, Fuyong street, Bao'an District, Shenzhen, China