In order to meet the strict requirements of our customers, we actively and continuously innovate our technology and ensure the leading quality of our Portable Non Refillable E Cigarette Stick. With good corporate reputation, unique management style and strong market development capabilities, we have achieved remarkable results one after another. In the face of strong competitors, our company always maintains the highest integrity and sincerely serves every customer. We encourage our employees to keep the enthusiasm and passion of the business to make more progress.
Specs
Size: 81*20*12mm
Liquid Capacity: 1.6ml
Battery capacity: 280mAh
Nicotine by volume: 5%
1 case/600pcs (14kg)
Case size: 45*39.5*29.5cm
16 Flavors
1.Watermelom 2.Grape
3.Mango 4.Apple
5.Lychee Ice 6.Banana ice
7.Pineapple ice 8.CantAloupe
9.Cool mint 10.Peach Ice
11.Cola ice 12.Classic tobacco
13.Strawberry 14.Blueberry ice
15.Orange ice 16.Passion fruit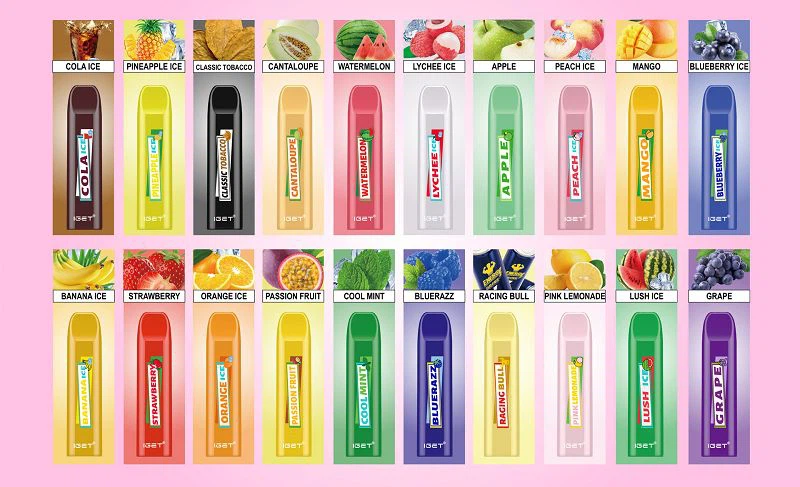 Our company has strong technical force, complete production equipment, complete testing equipment, various talents, rich experience in designing, manufacturing, and debugging Portable Non Refillable E Cigarette Stick equipment. At the same time, it attaches great importance to technological progress and new product development. The quality has reached the domestic advanced level and has achieved significant economic and social benefits. After years of exploration and development, now our company has a variety of advanced equipment and superb technology. We are responsible for our customers, sensitive to market changes and quick to respond, making us more efficient and competitive.
Hot Tags: portable non refillable e cigarette stick, China, suppliers, manufacturers, factory, for sale, made in China, Prefill Oil Disposable Electronic Cigarette, Rechargeable Single Use Vape, Disposable Electronic Cigarette, Ultra Lightweight Disposable E Cig, Classic Disposable E Cigarette, VAPE

subscribe
Get the latest product launches, promotions, and contests delivered straight to your inbox for free!
CONTACT US
Tel: 0086-0755 21053937
Jason: +86 18998906271
Service Time: 8:30am-12:30am, 2:00pm-6:00pm, Monday-Friday GMT+8
Address: 401, building 6, No. 161, Xingye 1st Road, Fenghuang community, Fuyong street, Bao'an District, Shenzhen, China