IGET at the Vaper Expo UK 2023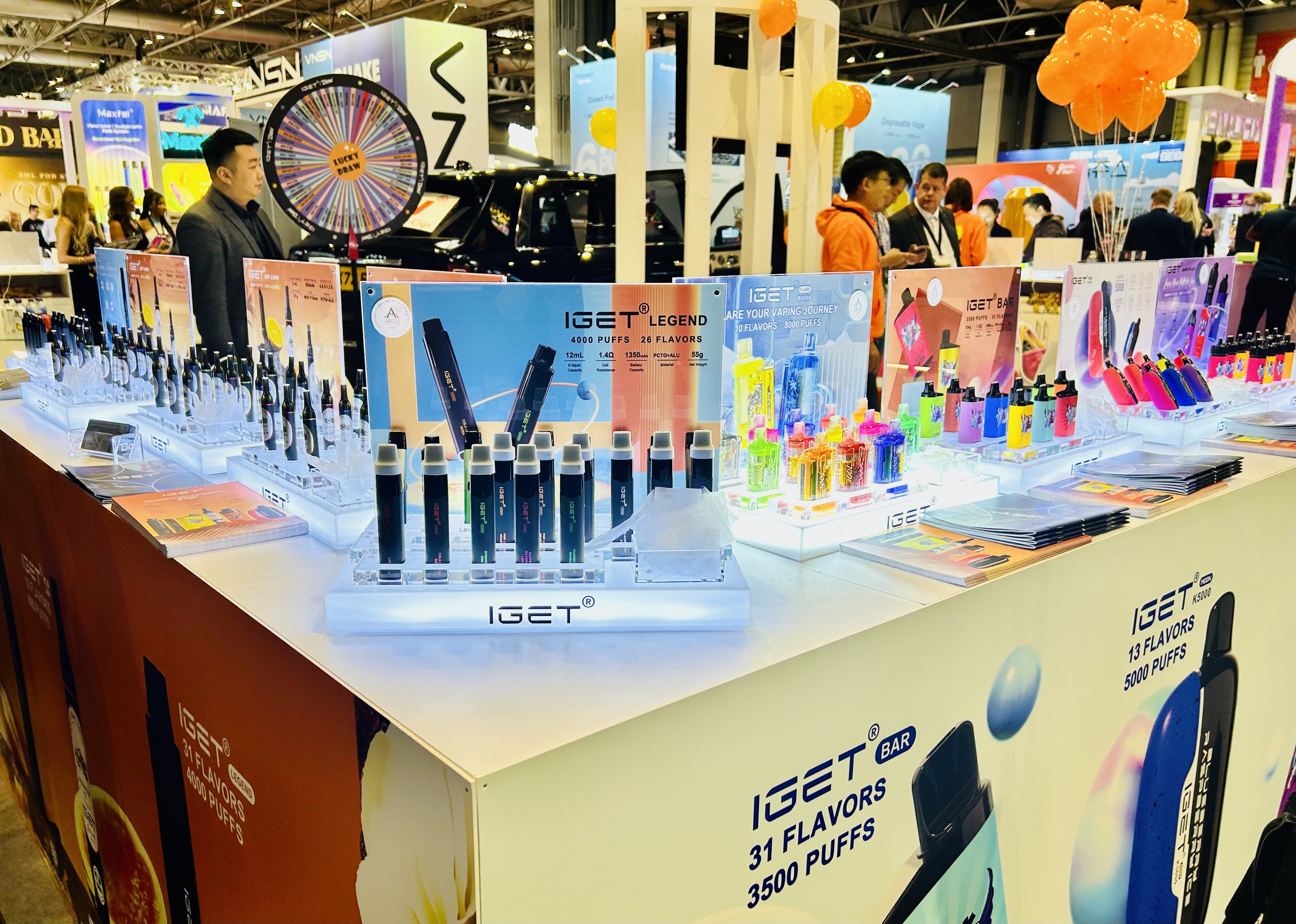 The Vaper Expo UK, founded in 2015, successfully brought together exhibitors from around the globe. It drew a substantial list of B2B professional attendees, not only from the UK but also from various parts of Europe. Held over three days, from October 27th to 29th, in Birmingham, UK, the event attracted the attention of major trade visitors. With over 20,000 consumer attendees, IGET substantially enhanced its brand exposure within the UK electronic cigarette market.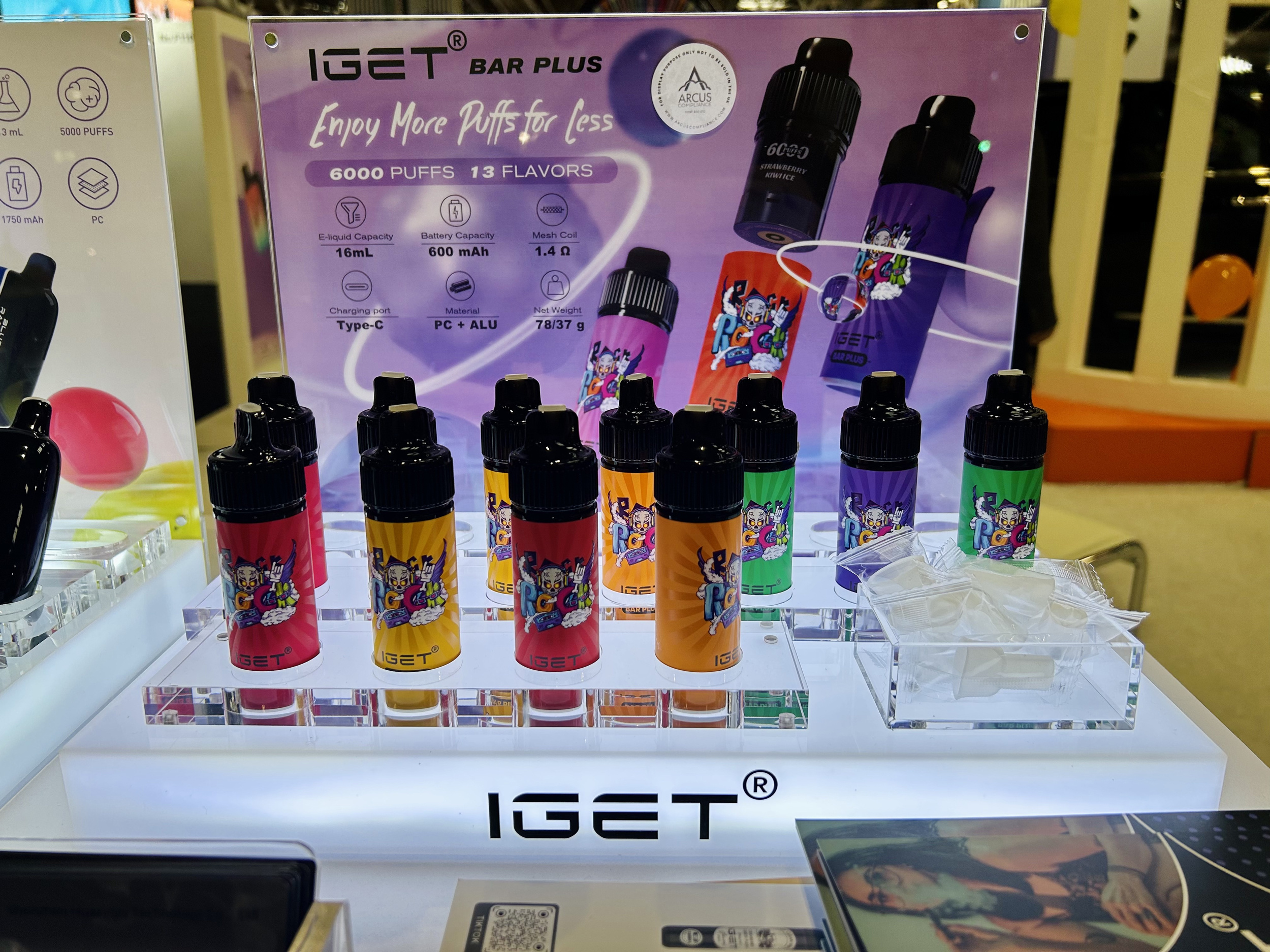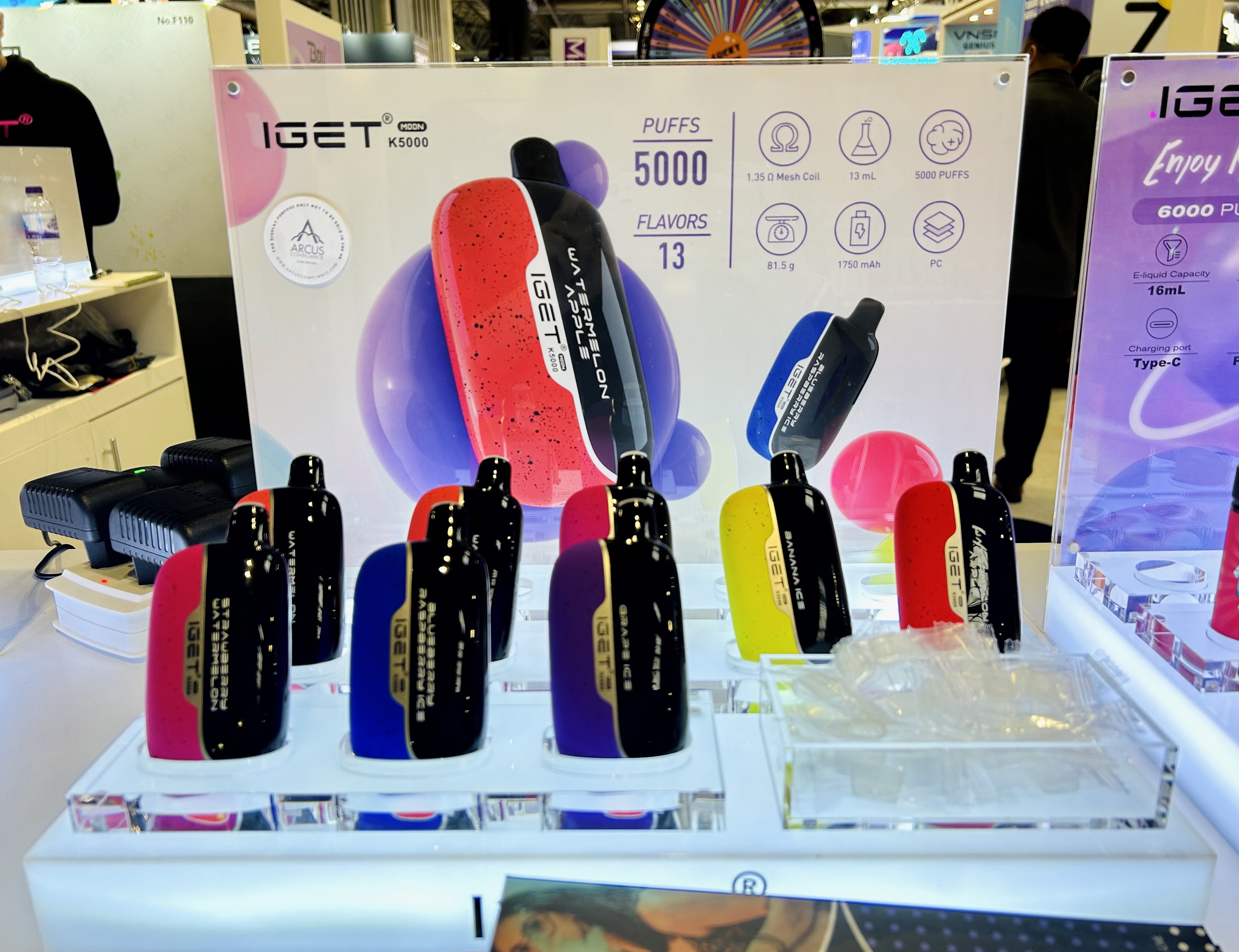 On the first day, IGET's booth quickly became a hub for numerous attendees eager to explore our latest product offerings. IGET showcased a range of products, including IGET BAR PLUS, IGET MOON K5000, IGET MINI K800, IGET LEGEND, IGET BAR, IGET JOY L600, and IGET FLARE B8000. Among them, IGET JOY L600 stood out, thanks to its innovative design and outstanding performance.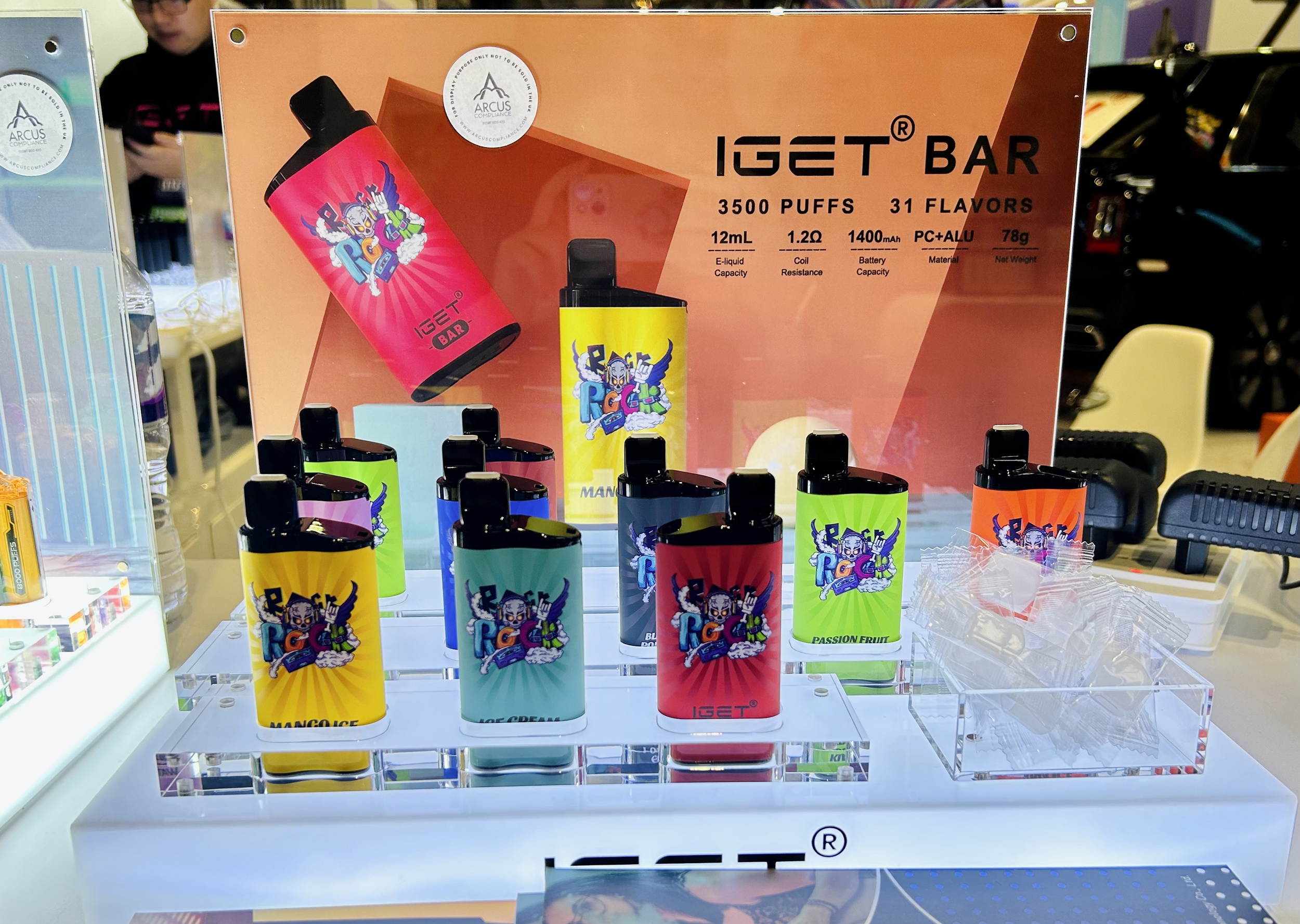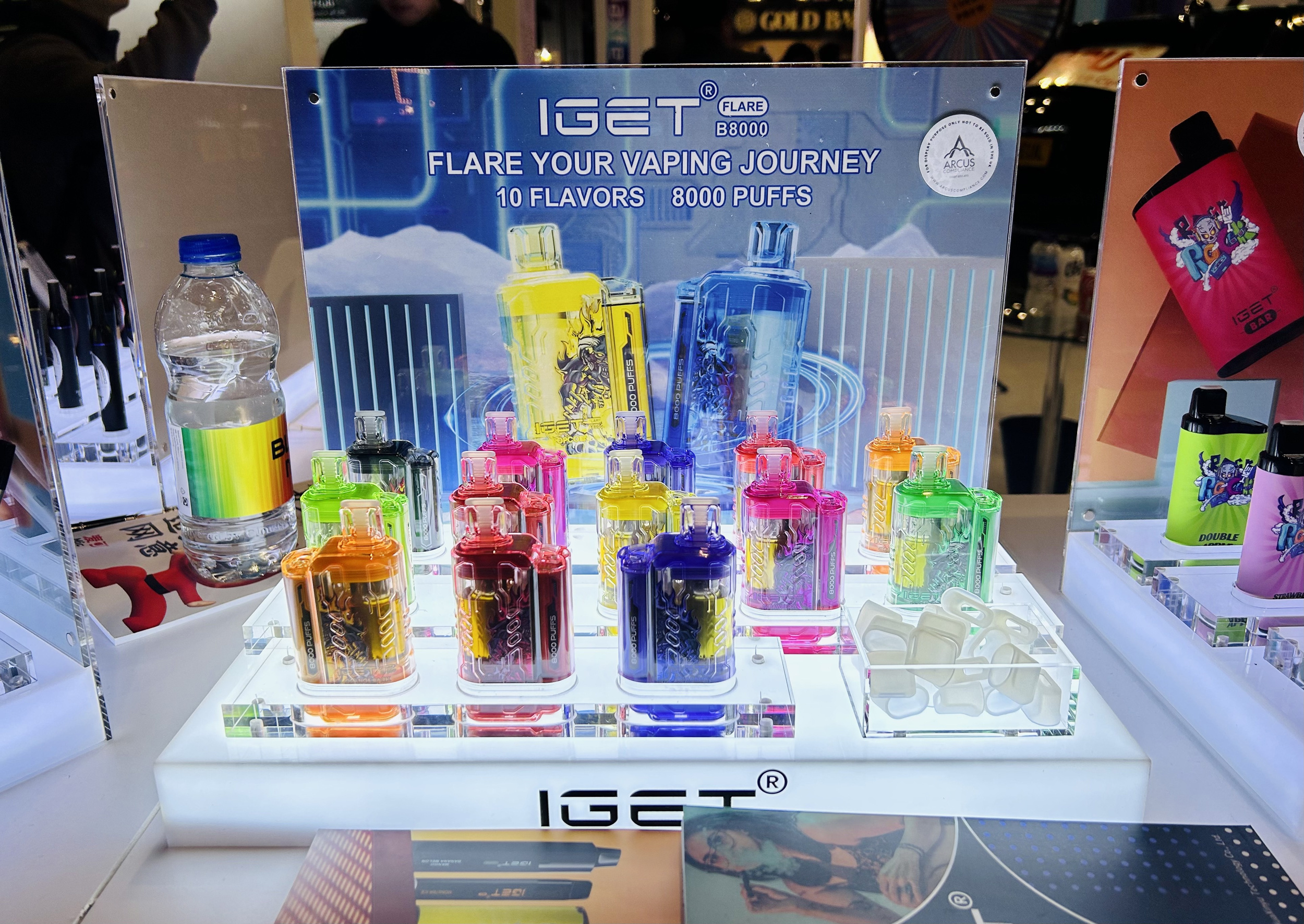 IGET LEGEND and IGET BAR represent our classic product line. IGET BAR PLUS, an upgradable product based on the popular IGET BAR, maintained its trendy design. The IGET MOON K5000, with its unique and eye-catching design, also drew considerable attention. IGET JOY L600, featuring a distinctive design and a ceramic coil, provided a delicate vaping experience. The compact and classic design of IGET MINI K800 garnered significant interest.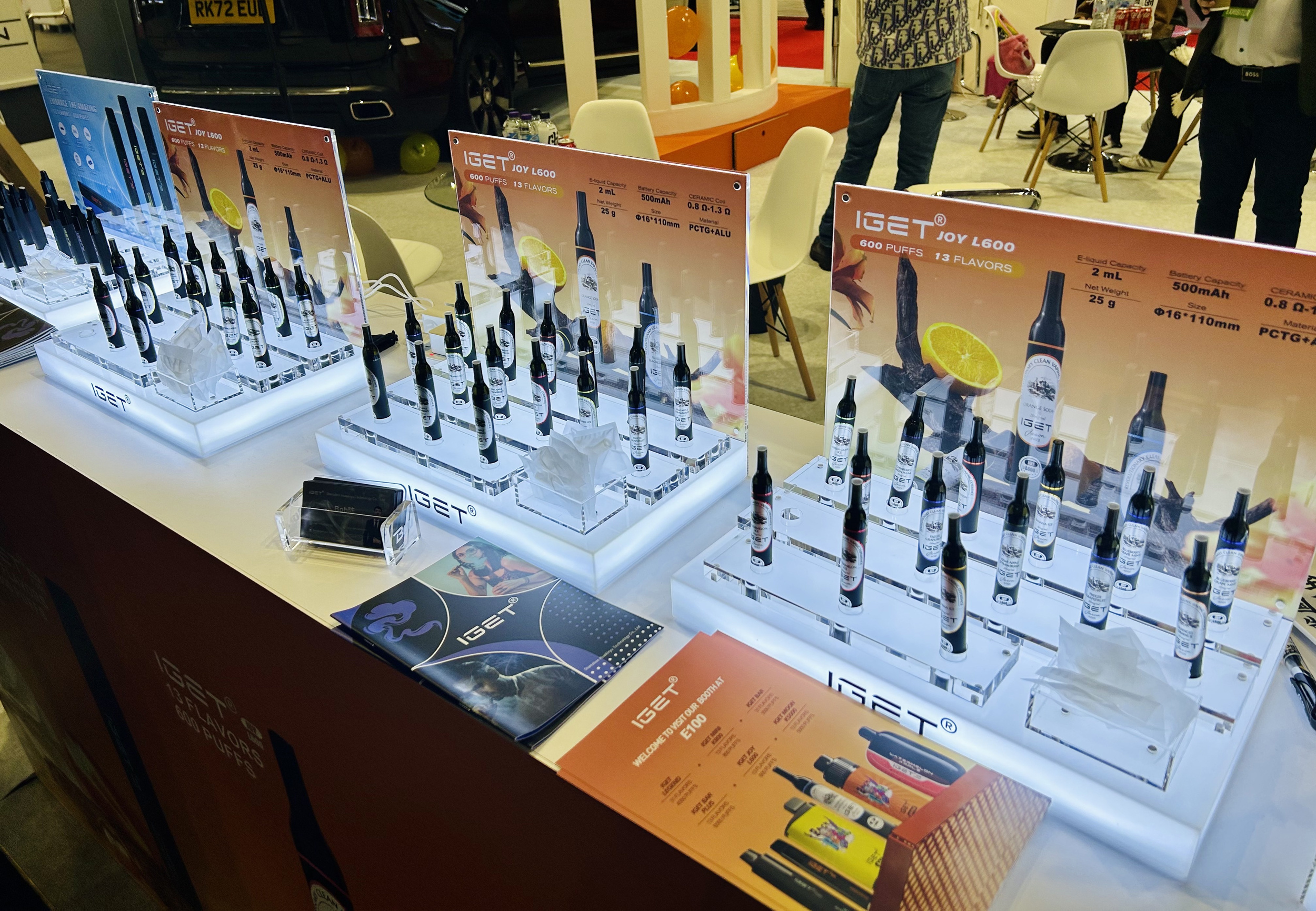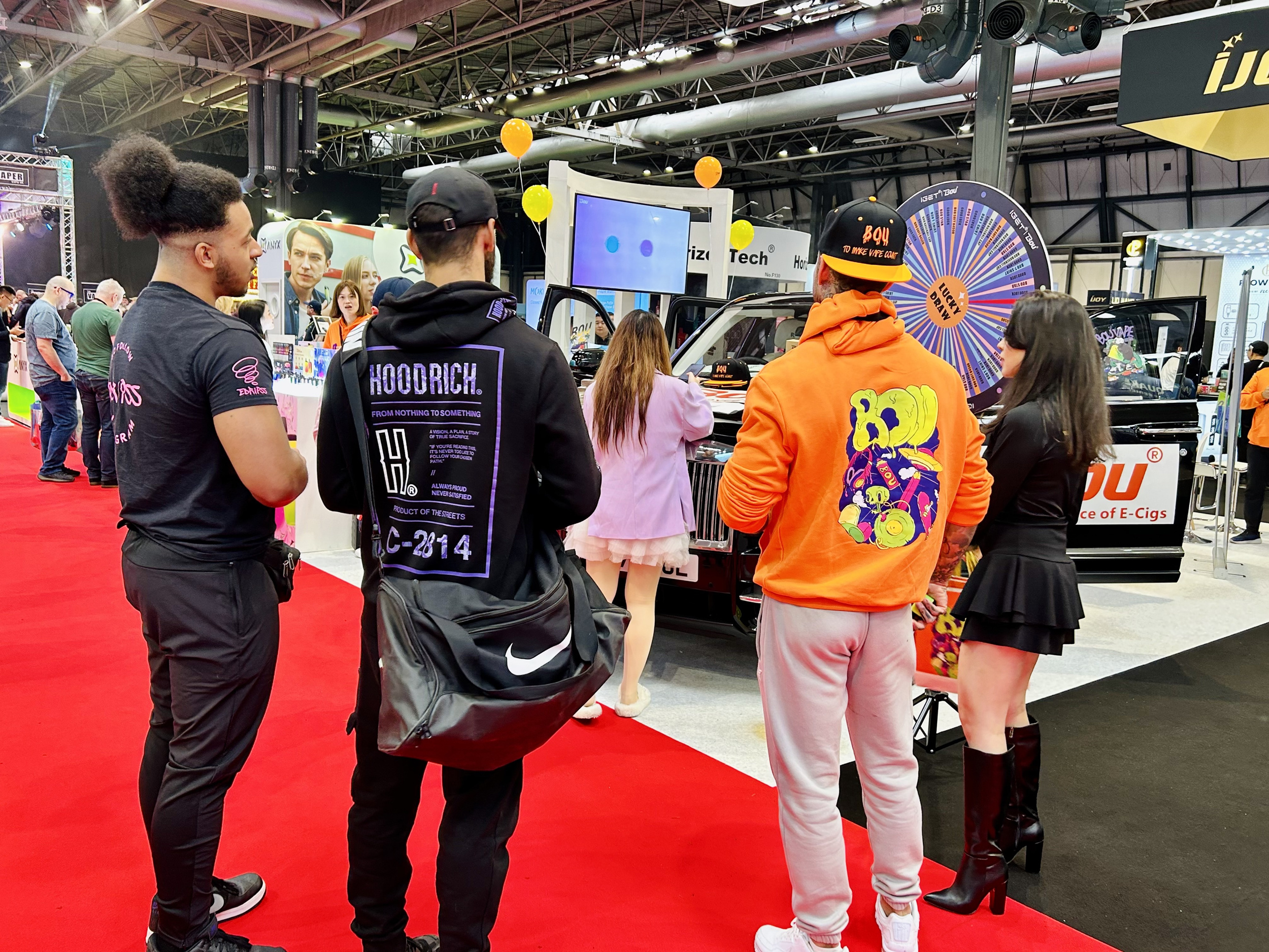 The expo featured an engaging LUCKY DRAW activity at our booth, attracting the attention of many attendees. Additionally, IGET actively participated in the event's giveaway stage, providing an opportunity to connect with attendees.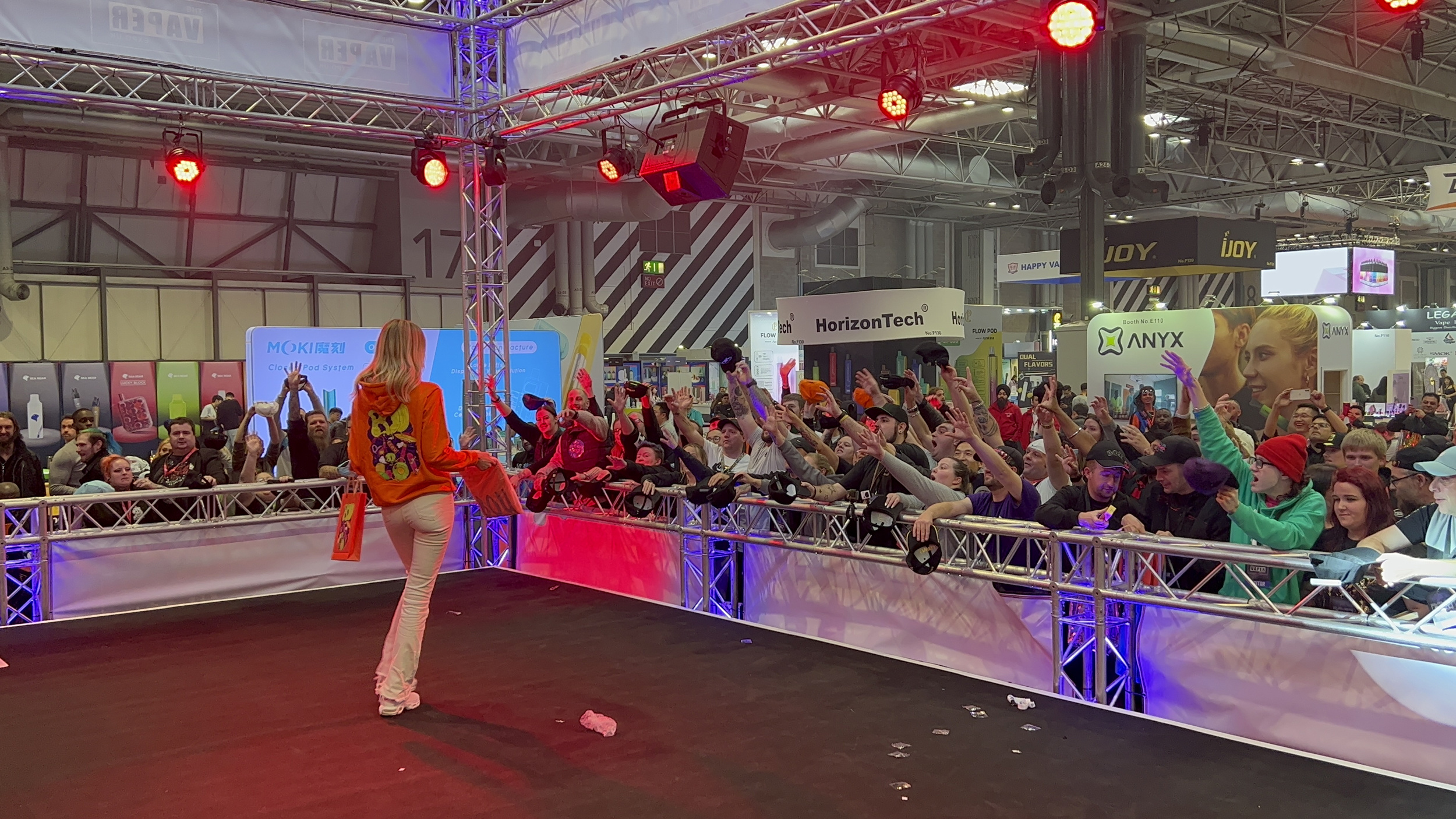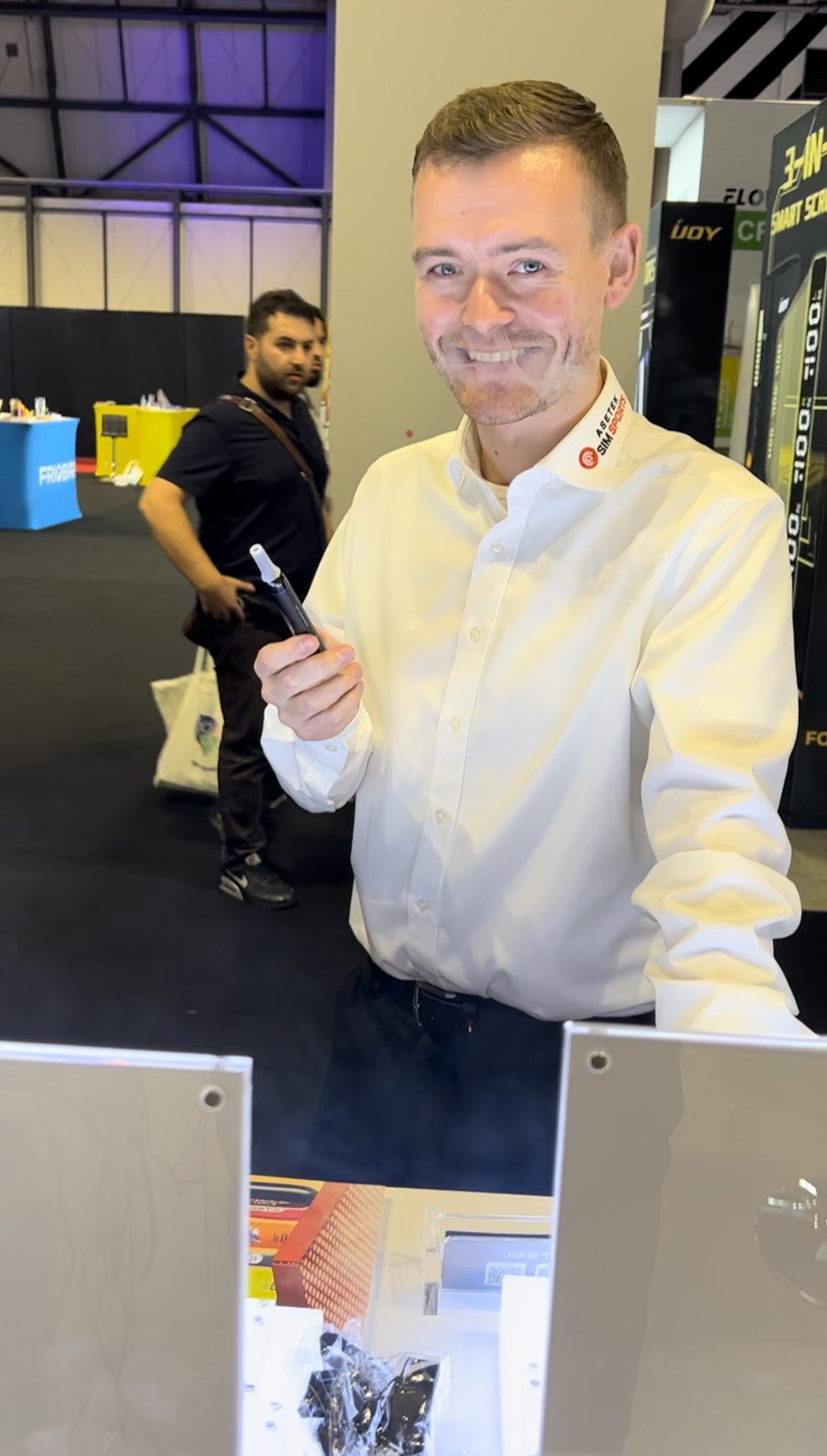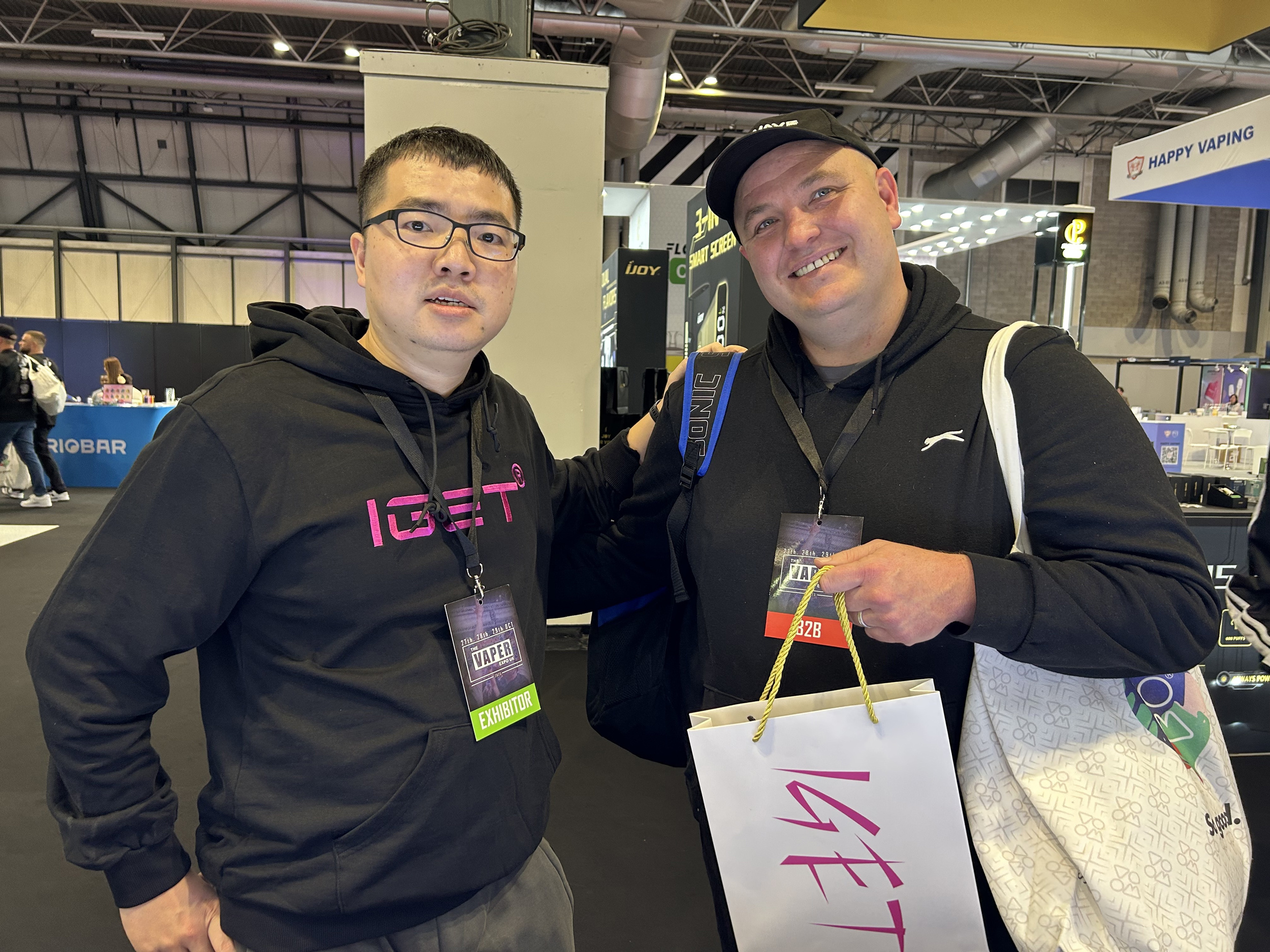 Throughout the expo, we hosted numerous clients, providing them with detailed information about our company's growth, product quality assurance, and customer satisfaction guarantees. Clients were highly impressed by our company's capabilities and showed a keen interest in our product offerings. Our interactions with like-minded clients and industry peers also revealed potential opportunities for collaboration, paving the way for mutual success.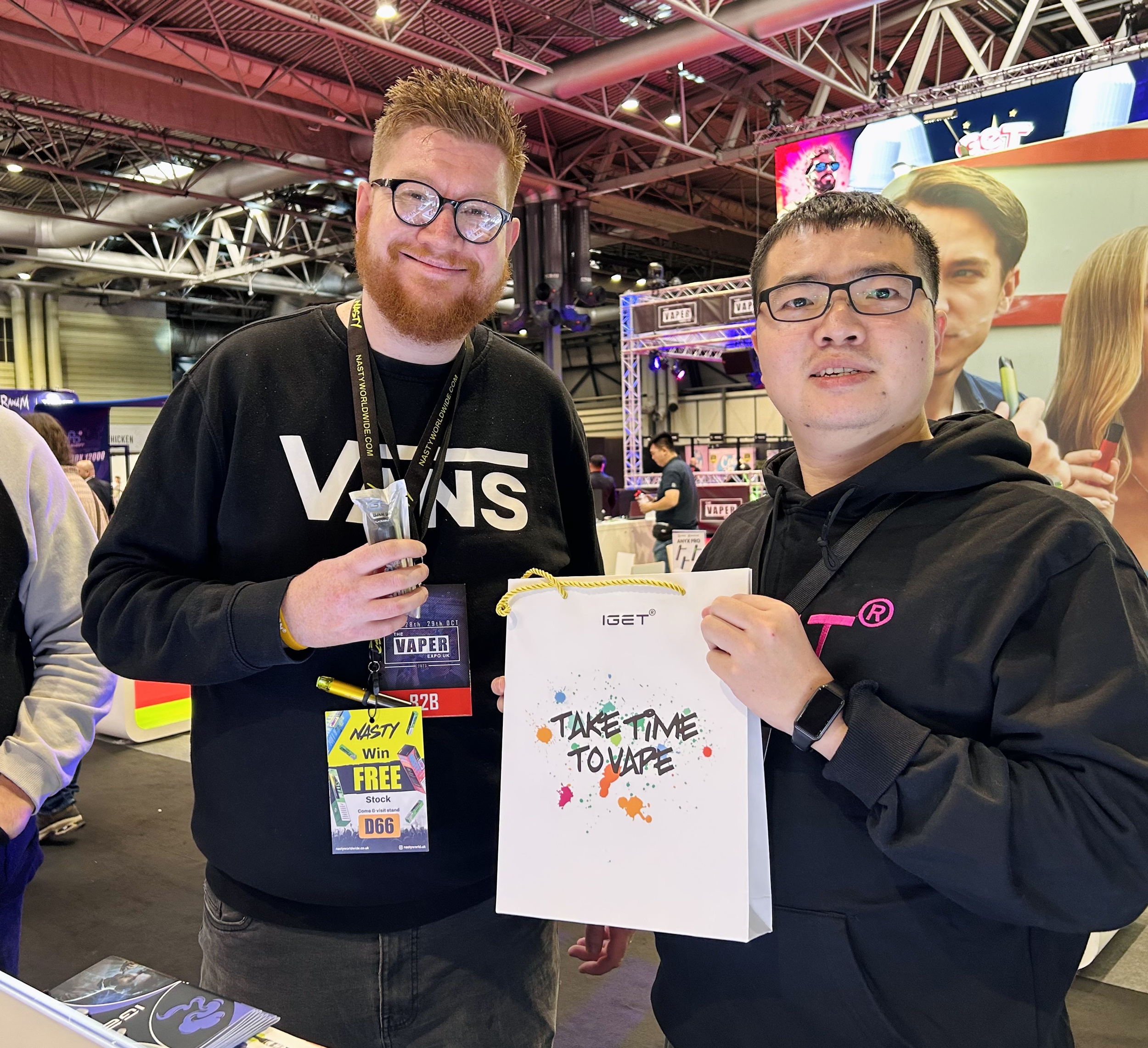 In conclusion, the Vaper Expo UK 2023 proved to be a highly successful event for IGET. We remain committed to innovation and delivering top-quality products and services to our clients. The expo's success was the result of collective efforts, and we eagerly anticipate a future marked by mutual achievements.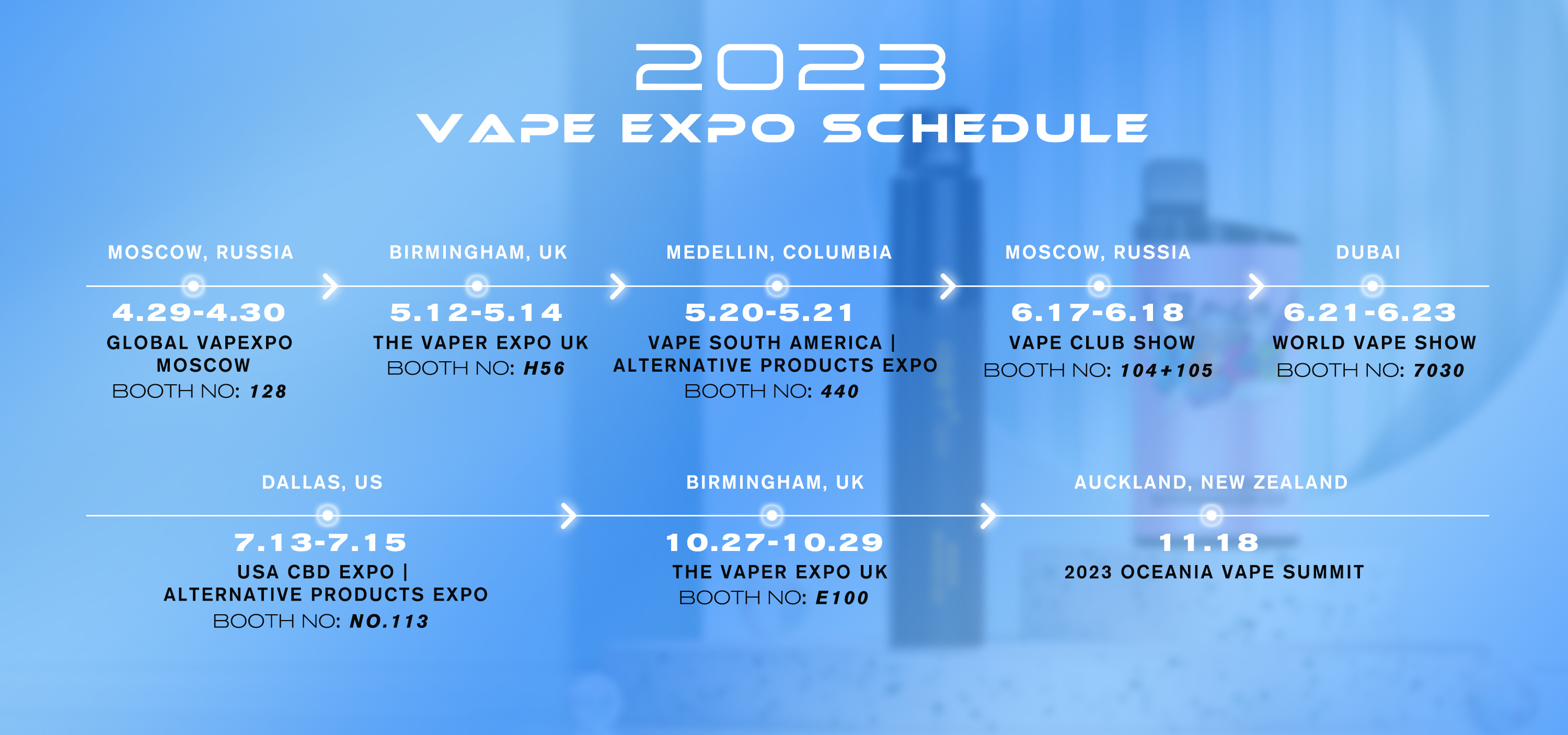 subscribe
Get the latest product launches, promotions, and contests delivered straight to your inbox for free!
CONTACT US
Tel: 0086-0755 21053937
Jason: +86 18998906271
Service Time: 8:30am-12:30am, 2:00pm-6:00pm, Monday-Friday GMT+8
Address: 401, building 6, No. 161, Xingye 1st Road, Fenghuang community, Fuyong street, Bao'an District, Shenzhen, China