IGET Joined The Vaper Expo UK 2023
From May 12-14, IGET participated in the Vaper Expo UK 2023 exhibition, which was held at NEC. This prestigious event has won multiple awards, including the Vapouround "Best Trade Show" and the Ecig Click award for "Best Vape Show" for four consecutive years.
The VAPER EXPO UK 2023 exhibition attracted visitors from all the world, providing a unique opportunity to meet like-minded individuals, learn about the industry, and experience new products and equipment. We are proud to have been a part of this event, showcasing our new products and services to customers.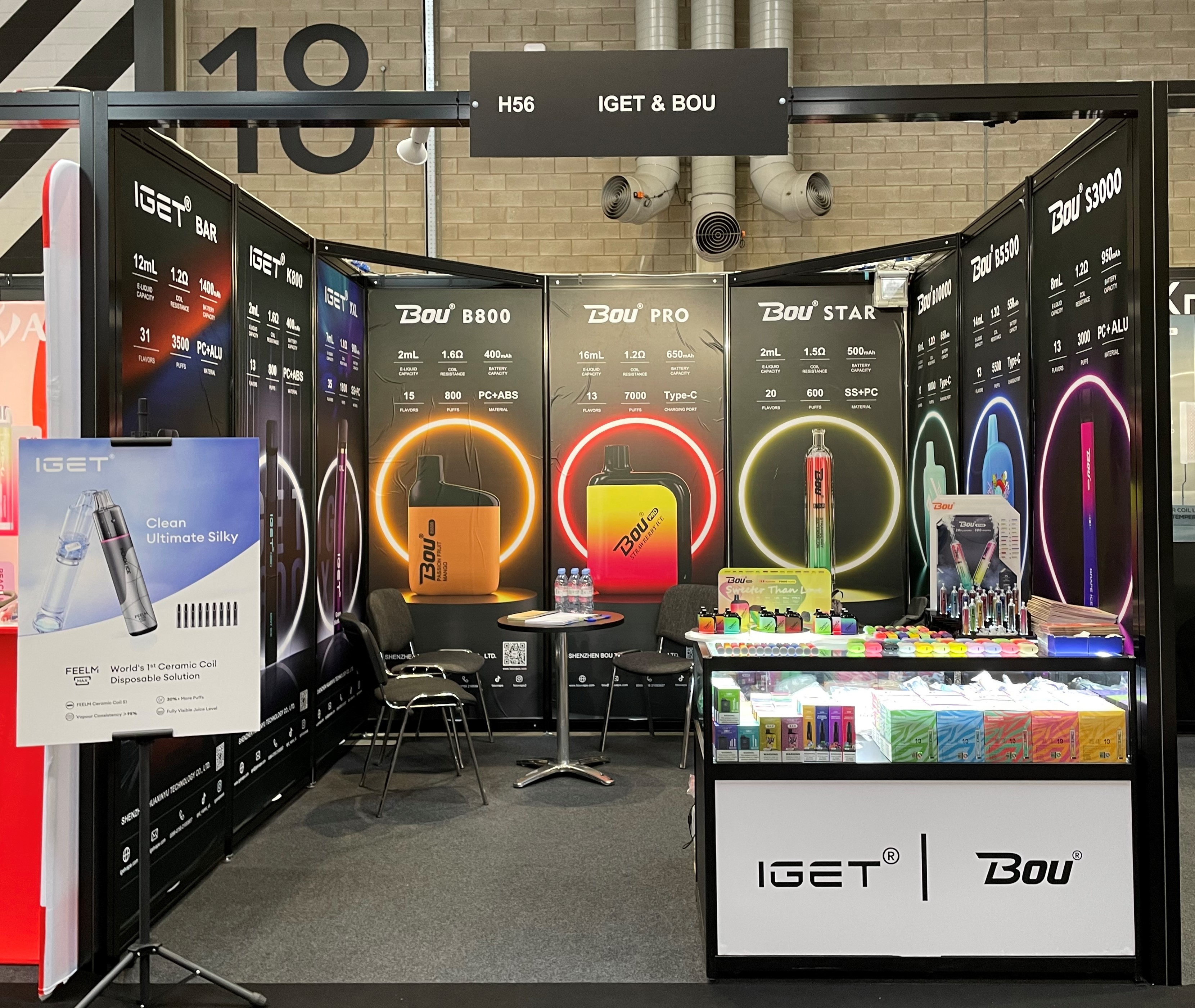 At booth NO. H56, IGET featured popular products, including the IGET LEGEND, IGET BAR, IGET BOX, IGET XXL, and IGET SHION, along with four new products: IGET HOT L5500, IGET BAR PLUS, IGET STAR L7000, and IGET BEST B800. Our aim was to showcase the latest products, technologies, and services.
The IGET LEGEND, IGET XXL, and IGET SHION are classic choices, featuring business and high-end designs. The IGET XXL and IGET SHION boast stylish metal exteriors, exuding a sophisticated vibe. The IGET BOX features an exquisite, crystal-like design, which is both compact and unique.
The IGET HOT L5500, powered by FEELM Max, is the first ceramic coil-based disposable vape that produces big puffs, representing a revolutionary innovation in the purity and consistency of flavors. It features a transparent tank design, alleviating use anxiety, and a cool breathing light design at the bottom. This product was also showcased at FEELM's booth, attracting many visitors who were eager to experience it.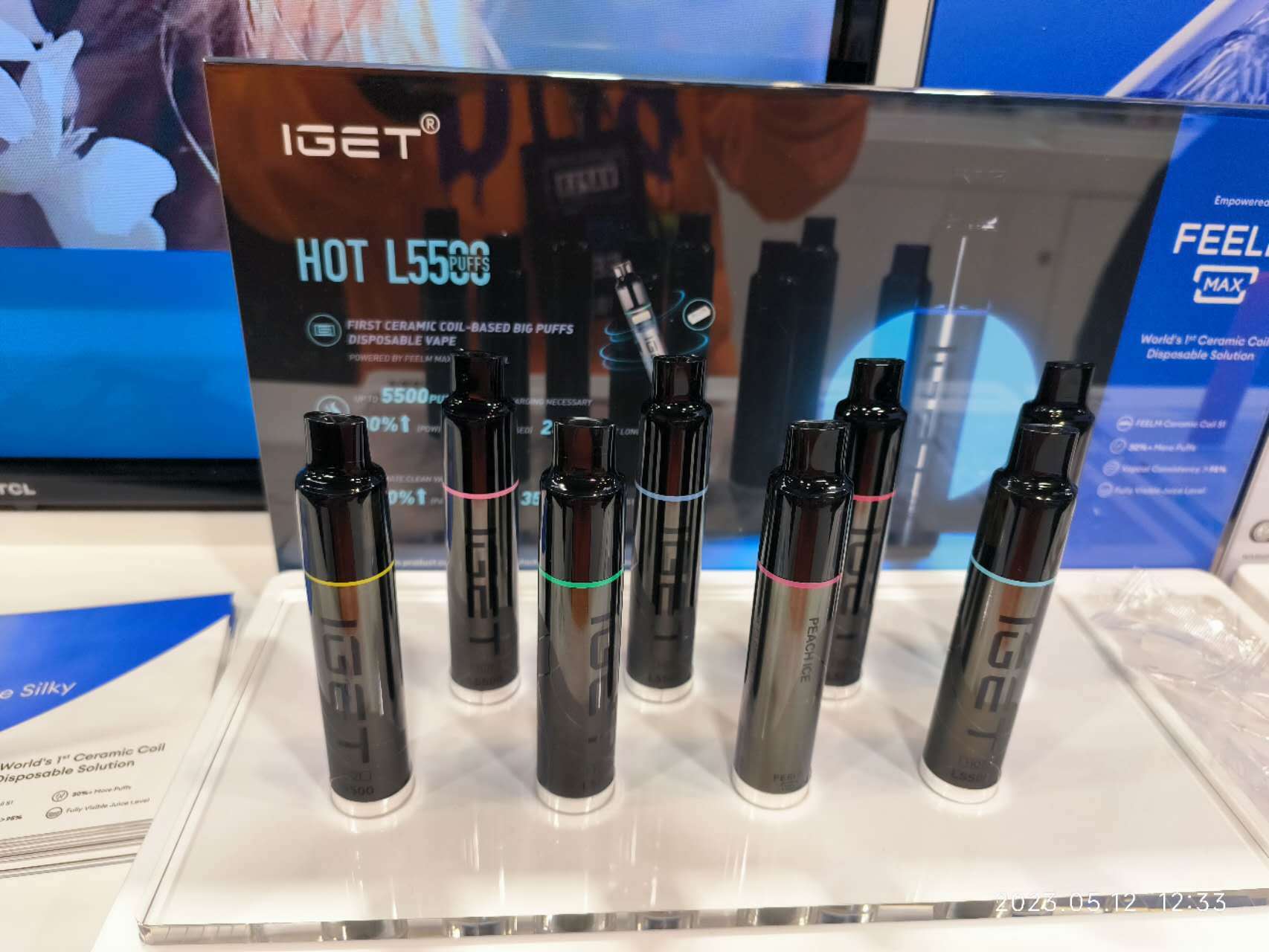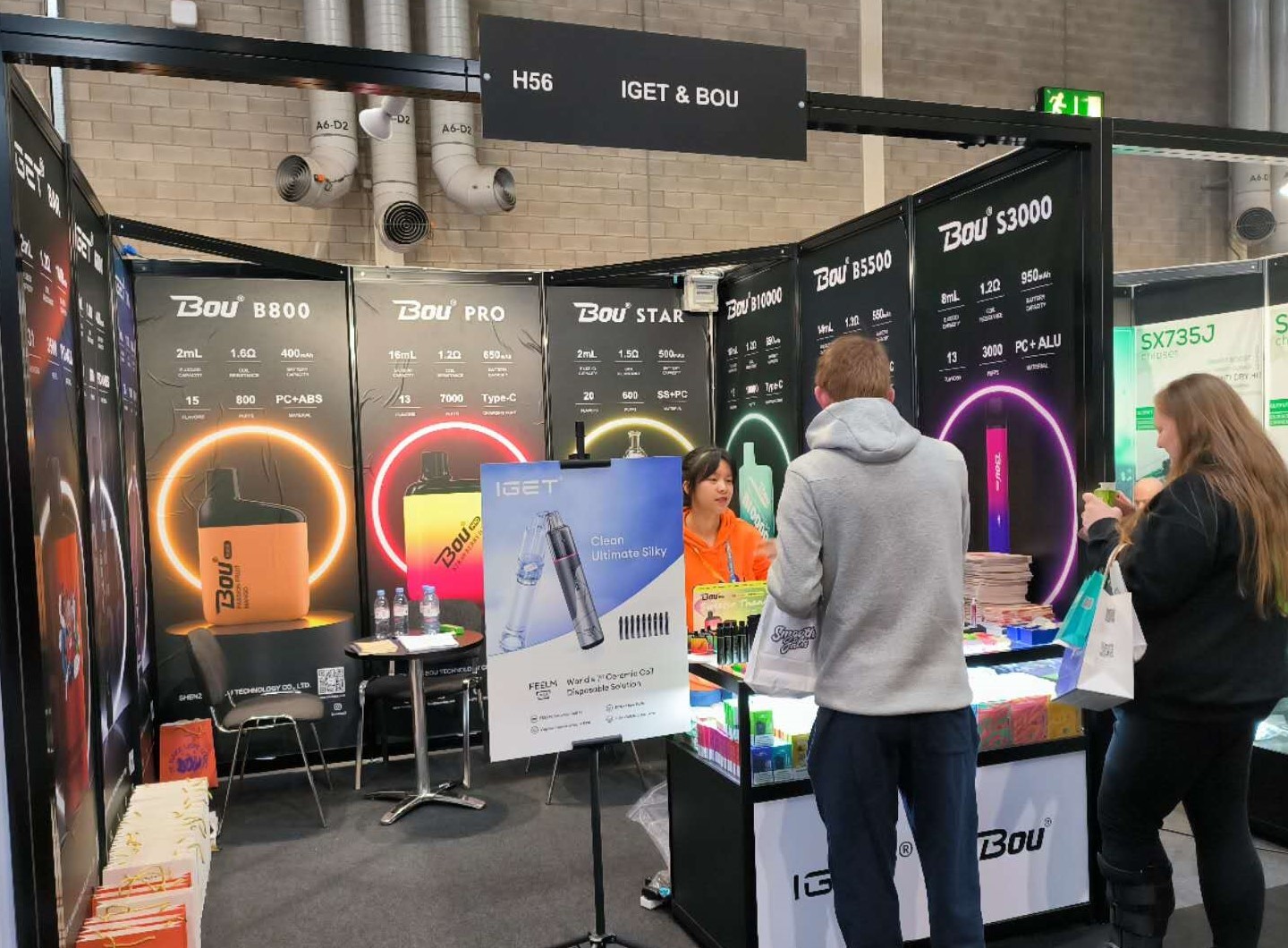 The IGET BAR PLUS builds on the popular IGET BAR product with a new stylish look that offers better flavor and more puffs. The IGET STAR L7000 features a unique cuboid shape and a star-shaped breathing light design, enhancing the vaping experience. The IGET BEST B800 is incredibly lightweight and portable, using mesh coil for extraordinary performance. Our wide range of products cater to different consumer needs, attracting the attention of visitors who wanted to learn more and try them out.
During the exhibition, IGET interacted with numerous visitors, answering questions about our company's development scale, product quality assurance, after-sales satisfaction guarantee, and more. Visitors were impressed with our company's strength and showed great interest in our products. Additionally, IGET discussed future business opportunities with like-minded visitors and industry peers, seeking ways to achieve win-win success.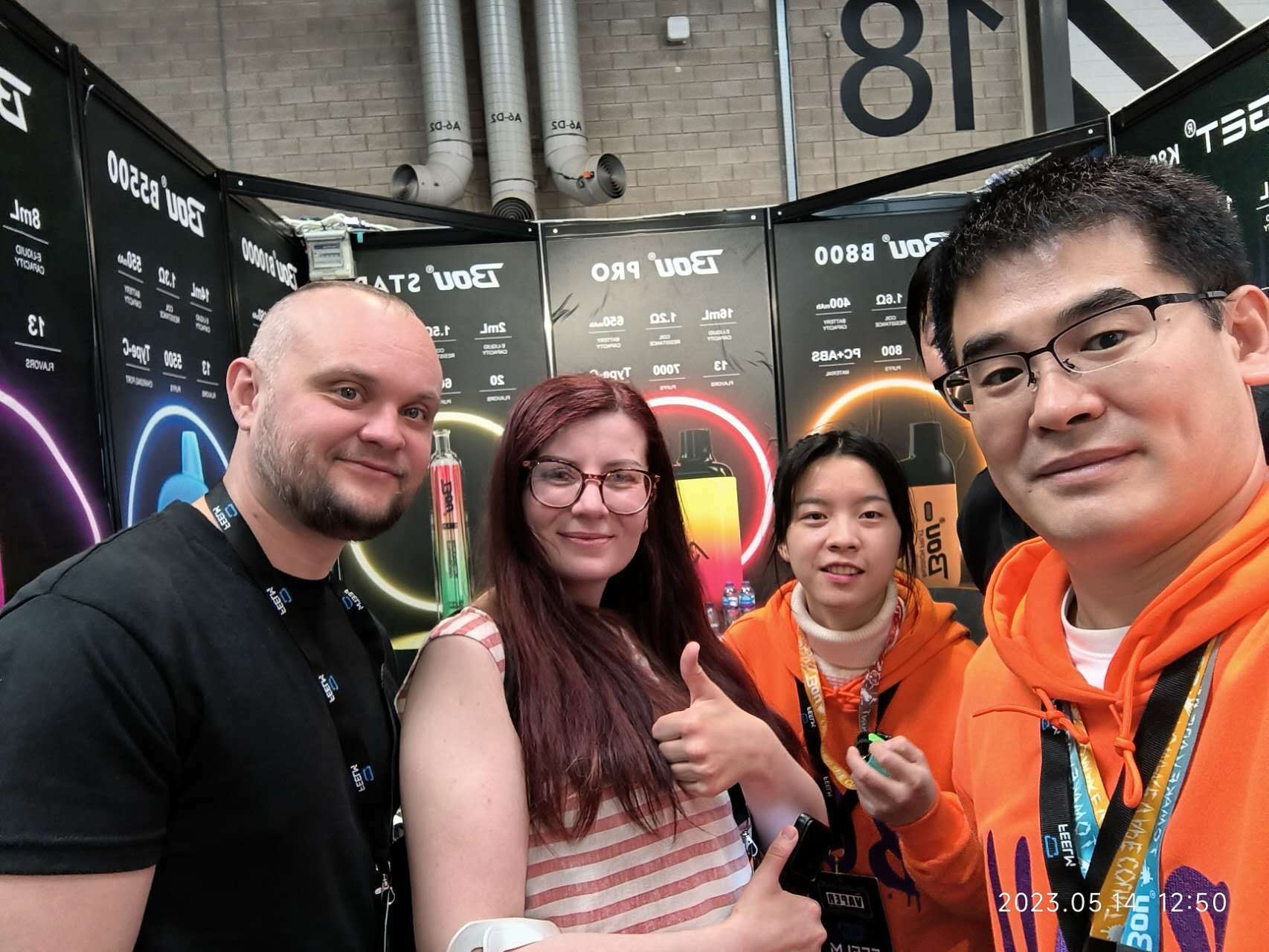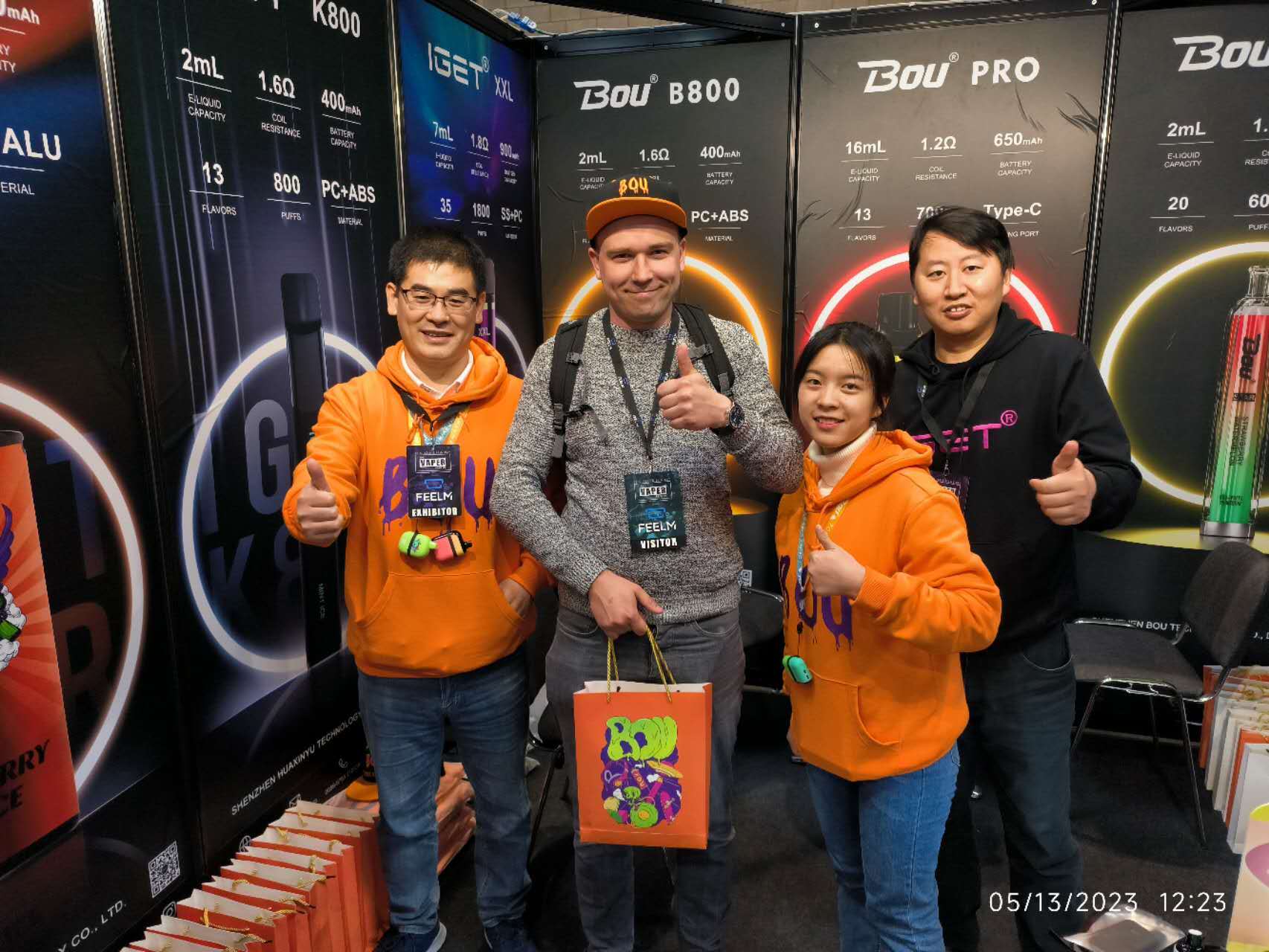 IGET's participation in the Vaper Expo UK 2023 exhibition was a great success. We improved our brand's popularity and reputation overseas and gained valuable market information from visitors and peers. With the e-cigarette market's broad prospects, we look forward to participating in future events in Columbia (20-21 MAY), Russia (17-18 JUNE), Dubai (21-23 JUNE), and the US (13-15 JULY), where we can showcase more exciting products and experiences.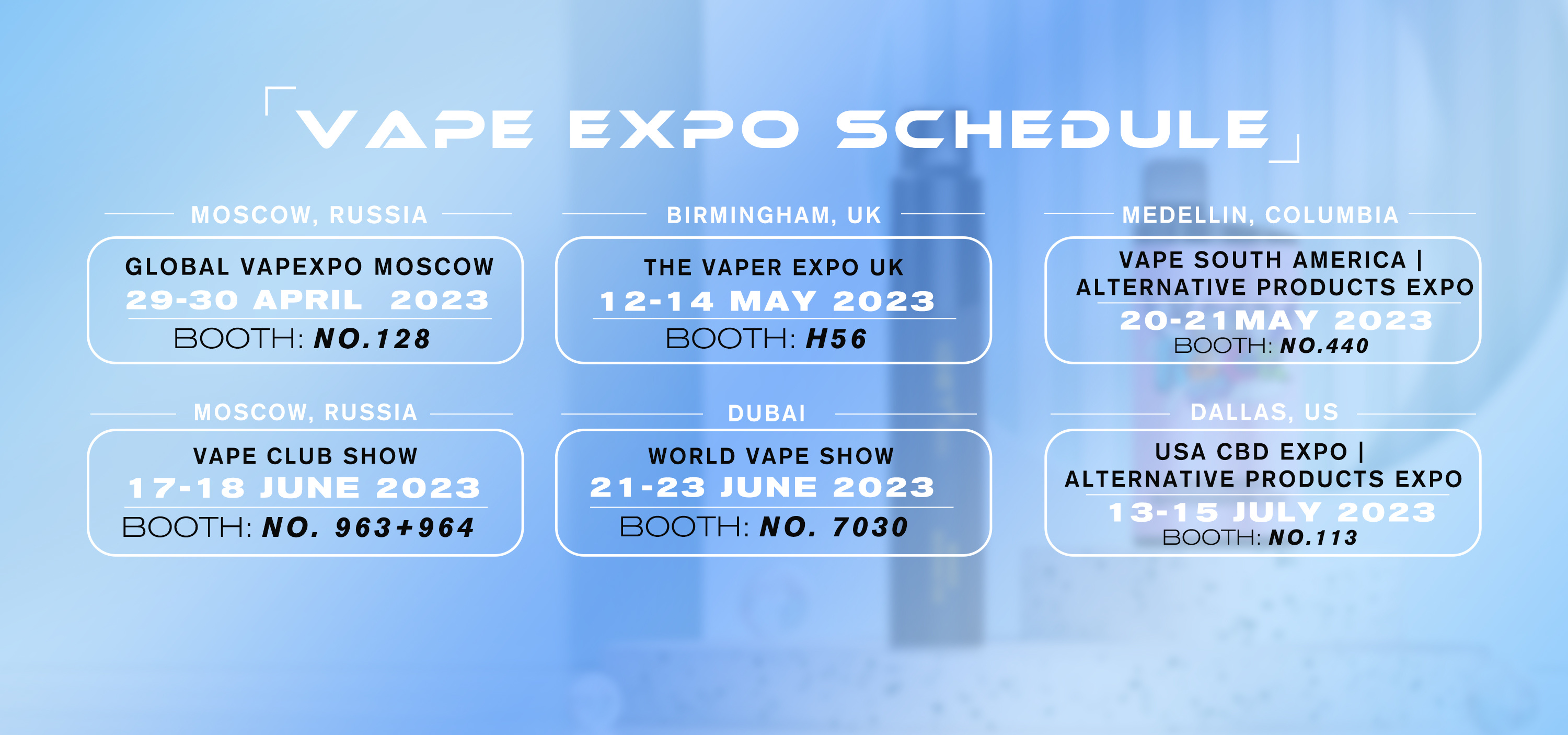 subscribe
Get the latest product launches, promotions, and contests delivered straight to your inbox for free!
CONTACT US
Tel: 0086-0755 21053937
Jason: +86 18998906271
Service Time: 8:30am-12:30am, 2:00pm-6:00pm, Monday-Friday GMT+8
Address: 401, building 6, No. 161, Xingye 1st Road, Fenghuang community, Fuyong street, Bao'an District, Shenzhen, China